Posts tagged
Lip Gloss
Recently I received lip balm samples from a new company called MyLipCandy and I was just blown away by them.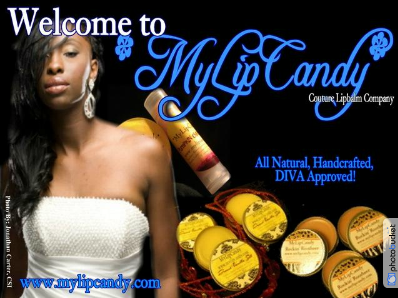 I sampled the Banana Pudding Sweet Tube and the Chocolate Mint Sassy Tin. The first thing I noticed is the absolutely yummy smell, which is something I personally miss from the children's lip balms. But the advantage is that even though it smells great, it doesn't have a taste so you're not tempted to "eat" it and drying up your lips. The balm is long lasting and very moisturizing, just applying it feels so luxurious.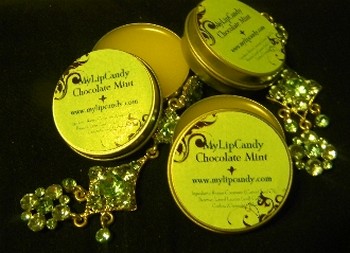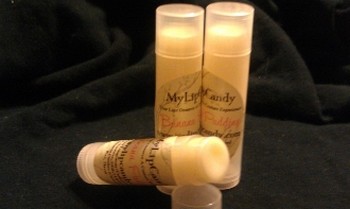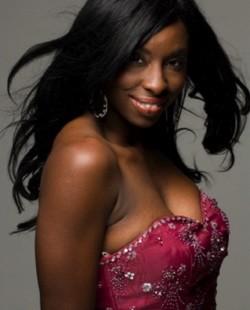 I wanted to know more about MyLipCandy so I interviewed the creator Tamika Hall. She's a best-selling author of eight books, professional public speaker, she has her own radio show "Tough Talk with Tamika", as well as a career as a model, pageant coach, actress and award winning playwright. She has several clothing lines and now creator of this awesome beauty product.
How did MyLipCandy get started?
I created MyLipCandy out of sheer desperation and out of desire!  Sounds, crazy, I know, but let me explain. (smile) I have always loved lipgloss and lip balm, and I knew that I wanted to create my own line one day; I'll be honest, I never thought I would ever be able to actually craft it myself, but this has been one incredible ride.  I made my first batch of lip balm as a thank you gift for some dancers in a show I'd choreographed!! And when I made it, I knew that I wanted to use all natural products because of a painful experience i'd had with my own lips.
A few years ago, I went through a period of extremely chapped lips that lasted for about two years. My lips were so chapped and swollen that it hurt to smile or talk. A few times I even went to the doctor because I knew there just had to be something seriously wrong, only to be told that my lips were just severely chapped. I realized that I needed to use all natural products on my lips, but I didn't want to give up my love for glossy lips.  When I finally found a lipgloss that seemed to heal my lips, I was disappointed with the fact that it had a  stinky smell. When I decided to pursue MyLipCandy as my dream business, I knew that the product had to smell good enough to eat!
Where did you learn how and what to mix to create MyLipCandy?
I did a lot of research on safe products to mix together, and have actually acquired some mentors along the way.  It is so important to me that my products be safe, healing, and fun to use.

When did you sell your first MyLipCandy? Do you remember who bought it?
MyLipCandy is relatively young…we are just 6 weeks old! I made my first sale the day I posted that we were open for business on Facebook back in April.  I screamed when I got my first sale, I called my husband and my mother screaming. I definitely remember the first person, I am so blessed that they have come back over and over again and now send their family and friends too.

What has been the reaction to MyLipCandy?
It has been INCREDIBLE!  I gave out my first batch to my dancers on April 16, It was their reaction to the product that made me stop and say "hmmm…this may be your dream lip line." From there I have been getting rave reviews about the silky texture of our products and how they have helped to heal severely chapped lips throughout the United States and Canada.  We currently have 16 flavors and offer them in both a Sweet Tube or Sassy Tin, and we are getting ready to introduce our BALMalicious Lip Gloss in the next few days for those who need a little bling in their life – in a nutshell, we have something for everyone young and mature.

Where can we buy MyLipCandy?
MyLipCandy is available online at www.mylipcandy.com, and we have a growing number of retailers around the Country that are signing up everyday to offer it in their salons.

Which one is more popular, the tin or the tube?
Honestly, they run neck and neck.  The Sassy Tin is just that…it's for the sassy woman who likes to dip her finger into the lip balm. Most women tell me that they feel sexy when they use the tin.  The Sweet Tube is for the woman who is still a Diva but would prefer not to use the tube.

I love the candy fragrance, how do you choose which one to produce?
I get a lot of suggestions from customers.  I actually just received a list from a little girl in Delaware who wanted to 'suggest' approximately fifty different flavors (laughing).  I love getting those letters and emails.  At the end of the day, I look at suggestions, but I have to feel comfortable with the flavors I produce.  I may actually work on a certain flavor for a week or more.  The flavors have to resonate with me, if I wouldn't put it on my own lips, then it isn't something I can offer to my customers.

Is there anything more you would like to add?
Thank you so much for this opportunity to tell the world about MyLipCandy! Also, if there are women who want to try some of our lip balm or salons, spas, or stores interested in carrying our brand, they can log onto www.mylipcandy.com or email [email protected] for more information.