Posts tagged
mens boots
Women usually spend hours preparing for that all important first date, but as time progresses it is inevitable that men will start putting the same amount of thought. Women can tell a lot by a man's clothes and first impressions count for a lot. As winter draws near, you will not only have to think about your clothes but also about the practicality of your choices, especially if you are going to walk her home.
There are a few things that women notice about a man, first their shoes and second that they have put in a certain amount of effort into their appearance. The rumor is that women can tell a lot about a man's shoes. A boring pair of work shoes will not cut it, a pair of flip-flops will tell her that you haven't really bothered and the same thing can be said about a pair of smelly old tennis shoes. This winter boots are making a comeback and newer designers are making waves in the industry, so you have no excuses – it's time to pay up for some boots! A pair of Rick Owens boots would definitely make the right impression. Owens is known for combining glamor and practicality. By wearing a pair of these boots you will tell your date that not only are you stylish but that you have thought about being practical.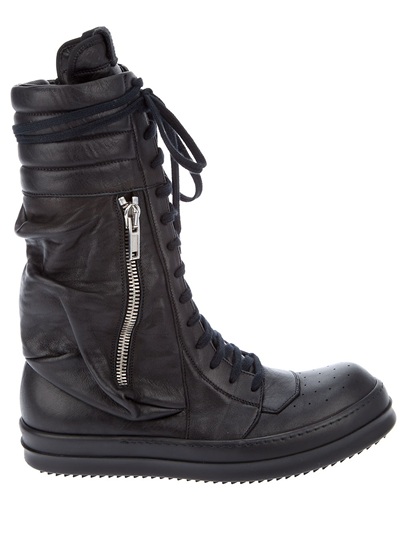 The same can be said about your coat choice. Women generally look for a man they can rely on. A smart but impractical coat would imply that you are no good at the practical things in life. The best way to start planning your outfit is to have a look at mens designer coats as this is the first thing your date will see. A well cut and flattering coat is definitely the right choice. You never know you might have to lend her your coat at the end of the night, so you don't want it to be scruffy or smelly.
Another thing that you have to keep in mind is that you should dress for the occasion. If you are going out for dinner then you need to look smart, but not too smart. If you interpret the situation correctly then your date will appreciate the effort you have put in. Remember don't just let the clothes do the talking; you will have to impress too. The clothes can only get you so far.
This blog aims to wean hipster men from their iconic t-shirts (some of which were probably purchased at urbanoutfitters.com, sad I know) and transform their taste buds into something more creative.
PutThisOn.com features an extensive video collection which will help men learn how to achieve great style at great prices. See Patrick Grant's video titled: How I get Dressed, shown below to get a taste of what this site is about.
Patrick Grant: How I Get Dressed from Chris Floyd on Vimeo.
If you're man isn't following this blog, get him to, pronto!

Salt Lake City-based Zuriick crafts affordable canvas sneaker boots that are "sleek, slim, and unbranded."
Fresh for fall is the slender Beata mid-highs in carbon (pictured left) currently ON SALE for $39 and the Kettle Zip Boot in charcoal $69 (pictured right), which zips up above the ankle and rocks a pointy Achilles flap.