Posts tagged
Red lipstick
A new report came out from The Food and Drug Administration (FDA) concerning lead content on many brands of lipsticks currently on the market. This report is very troubling since it contains 400 different lipsticks from brands such as Maybelline, Cover Girl, NARS, Avon, L'Oreal, Burt's Bees, and  many others.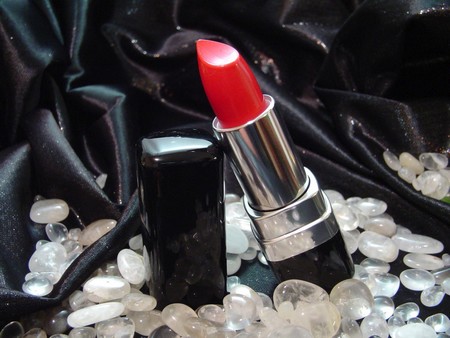 In spite of the findings the FDA does not consider the lead levels they found to be unsafe.
Is there a safety concern about the lead levels FDA found on lipsticks?

No. We have assessed the potential for harm to consumers from the use of lipstick containing lead at the levels found in both rounds of testing. Lipstick, as a product intended for topical use with limited absorption, is ingested only in very small quantities. We do not consider the lead levels we found in the lipsticks to be a safety concern. The lead levels we found are within the limits recommended by other public health authorities for lead in cosmetics, including lipstick.

What are FDA's next steps for lead in lipstick?

Although we do not believe that the lead content found in our recent lipstick analyses poses a safety concern, we are evaluating whether there may be a need to recommend an upper limit for lead lipstick in order to further protect the health and welfare of consumers.
This issue is debated between different organizations, while the Campaign for Safe Cosmetics is pushing for limits on lead levels, the Personal Care Products Council – a trade group representing the cosmetics industry – agrees with the FDA that the lead levels are not threathening.
Lead is not an ingredient in the formulations, but can be unintentionally added by using color additives approved by the FDA that are mineral-based and may contain trace levels of lead that is naturally found in the soil, water and air.
Looking at the list, red shades are the most likely to contain traces of lead. These are the top 10 brands from the study:
Maybelline Color Sensation in Pink Petal (Lead content: 7.19 ppm)
L'Oreal Colour Riche in Volcanic (Lead content: 7.00 ppm)
NARS Semi-Matte in Red Lizard (Lead content: 4.93 ppm)
Cover Girl Queen Collection Vibrant Hues Color in Ruby Remix (Lead content: 4.92 ppm)
NARS Semi-Matte in Funny Face (Lead content: 4.89)
L'Oreal Colour Rich in Tickled Pink (Lead content: 4.45)
L'Oreal Intensely Moisturizing Lipcolor in Heroic (Lead content: 4.41)
Cover Girl Continuous Color in Warm Brick (Lead content: 4.28)
Maybelline Color Sensational in Mauve Me (Lead content: 4.23)
Stargazer lipstick in shade "C" (Lead content: 4.12)
Click Here to look at the complete list and see if your lipstick is on it
I checked my own lipsticks against the list and I'm glad to say Illamasqua was not in it since I just love my red lipstick! Click here to check a previous review I made on Illamasqua.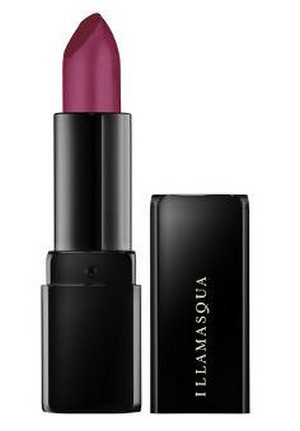 I'm not sure how it happened, but lately my party wardrobe is very 50's style oriented. Wait! I do know how it happened, it's all Style Bust's fault! I read an interview with Kimo of Effie's Heart, checked out their website and ended up buying the Dolce Vita dress (click here to see interview). After that I bought another dress in a similar style, then another and tomorrow I'll be picking up a custom-made one. It just snowballed.
I already have the black hair going for me and in order to get those curls that look like waves I've been using a clipless curling iron. To complete the look I just needed the perfect red lipstick. This is one of the most difficult colors to shop for, I currently own 8 different red lipsticks I don't use because they were just not right. Too dark, too light, too orange, too pink, too glossy, etc.
I got all dressed up, hair, makeup, the works except for the lipstick. Went to Sephora and put myself in their hands. It didn't take too long to find a lipstick that was perfect for me, but it was fun to try several of them. Here are the ones that I liked, but didn't make the cut.
Illamasqua – Maneater (matte classic red)
Bite – Zivoli (brick red)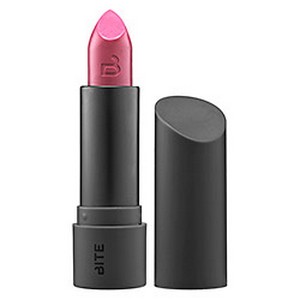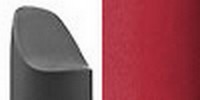 NARS – Shanghai Express (semi matte warm brick red)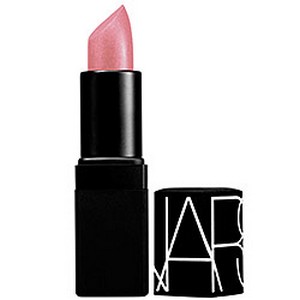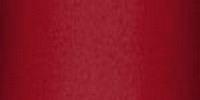 The ultimate winner was a lipstick by Illamasqua.
Known for their intense colors and dramatic makeup, Illamasqua is your go-to brand for nighttime makeup—whether it's an evening out at the opera or the dance club. Conceived amidst the dark drama of Berlin in the 20s, Illamasqua was developed by professional makeup artists and launched in 2008 in the U.K. Embraced by celebs and alternative cultures alike, their colors allow you to express your most daring, boldest, and most intense sides with professional nighttime makeup that's richly pigmented and long lasting.
It glided on very smoothly and since I was already dressed up I met some friends at an Irish Pub, where I had two beers, one glass of water and later one coffee without having to re-apply the lipstick and without feeling the lipstick dry or flaky. My red color is called Box.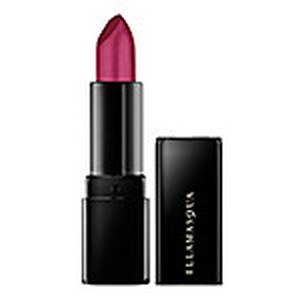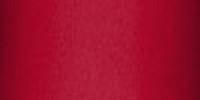 Because this color has blue undertones it also brightens my face and teeth. I adore it! This is the perfect red lipstick for me. Here's a pic of me wearing the color, didn't do a close up of the lips, but you can still see the effect.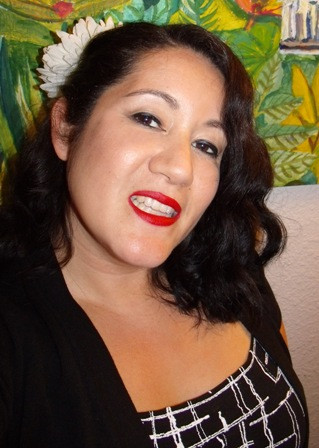 Don't loose hope, your perfect red lipstick is out there waiting for you to discover it! Have fun looking!
Here's an update to this post. A week after I bought the lipstick I did a photo shoot just for fun using my cute dresses and lipstick and wouldn't you know it, my photographer took a close up of my lips.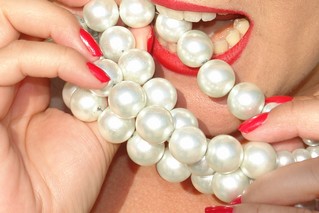 Makeup is a bit of a balancing act.  It requires symmetry.  It also requires knowing what looks good on you.  To a large degree "Fashion trends dictate the Beauty trends."  This fall season we are seeing FULL POUTS.  Matte lips are "in" and the BIGGER the better so if you need to rely on that LIP infusion wand, go head — pull it out!
If you're shopping for a new plumper, try out LIPfusion by FUSION BEAUTY; boy is this baby packed with a punch for your lips! Your lips will be perfectly plump for well over 24 hours – the company promises plump lips for up to 48 hours, but I'd rather under promise and over deliver…;-). Lipfusion comes in a clear formula as well as a variety of shades, like the ones shown below.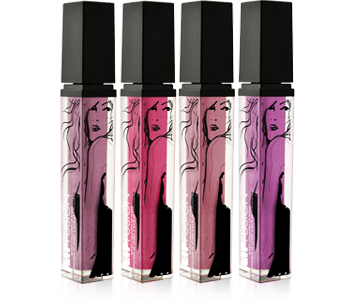 The texture of your LIPSTICKS & LIP STAINS also matter.  For Fall 2010, MATTE is the chosen one and RED is its' partner.
"Everyone can wear red so throw that out of your head", the trick is…knowing what tone of red works for your complexion.
Here are my Top Six Red Lipsticks to try this fall!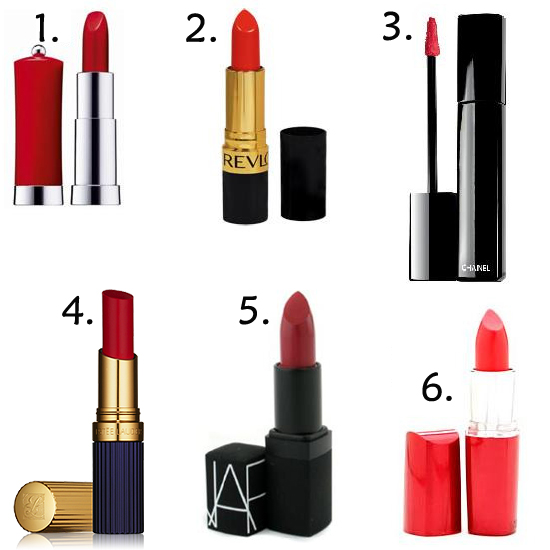 Bourjois So Rouge Lipstick in Trendy Rouge
Revlon Super Lustrous Lipstick in Cha Cha Cherry
Chanel Rouge Hydrabase Lipstick in Allure Extrait de Gloss
Estee Lauder Double Wear Stay-in-Place Lipstick in Stay Starlet
Nars Lipstick in First Bite
Maybelline Moisture Extreme Lipcolor in Cool Watermelon
Let me know if you have other fall favorites for lips!