Posts tagged
window display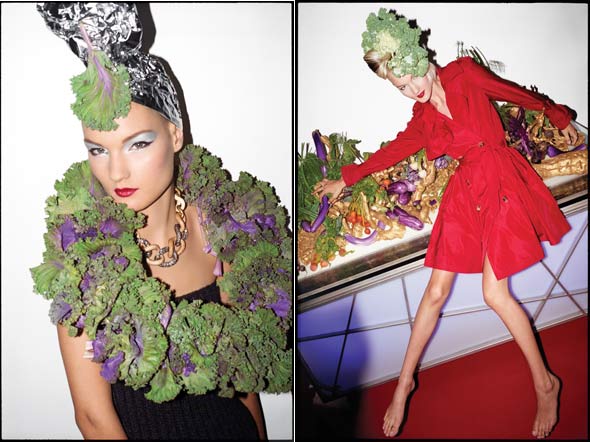 Barneys New York will take holiday shoppers on a culinary journey through their "Have a Foodie Holiday" window displays. In a partnership with the Food Network/Cooking Channel and Illycaffe, Barneys says the windows will feature the "rock stars" of the food world.
The windows will be unveiled Nov. 16 at a book party for Lee Brian Schrager's new book, "The Food Network South Beach Wine & Food Festival Cookbook: Recipes and Behind-the-Scenes Stories from America's Hottest Chefs." One window will highlight the Bad Boys of Food (Bobby Flay, Jean-Georges Vongerichten, and Mario Batali), another will display the Ladies (Paula Deen, Cat Cora, Rachael Ray, and Anita Lo) a third will display Trailblazers like Julia Child and Jamie Oliver.
Insiders say that this collaboration is just one more example of how "the cultural power of food is on the rise," with a special appeal for Gen X shoppers. "Chefs have become tastemakers in so many ways, from gentrifying urban neighborhoods with their restaurants to inspiring the fashion world with their bravura." Others are saying that this collaboration should help Barney's holiday performance.
I'm not sure a department store that has high-end cafe's within select stores should plan to bank on food celebrities, and their fans. To me, it's a long stretch. Do you think the average Paula Deen fan makes it to NYC, let alone to shop at Barneys? I feel like the Barnes and Noble would have a better shot of success with windows displaying food since they sell the books. Maybe I just have to wait until 11/16 to get more perspective on the windows.