Posts tagged
wood
When it comes to home decor, wood is in the spotlight this year. Not only is it being used for furniture and cabinetry; designers are incorporating wood details into wall panels, and home interiors. The use of wood creates great accents and textures in the home. Coupled with the eco-friendly movement, the design world has embraced natural wood with much enthusiasm. And it appears consumers are just as enthusiastic about this new trend!
Let's start with decor: layering wood textures and accents ties the indoors to the outdoors. Additionally it's an easy (and inexpensive) way to enhance your interiors with nature's own sculptures. You can add "found" branches to floor vases and driftwood to tabletops. Eco design embraces the beauty that exists in wood and places its character on display in the form of home decor.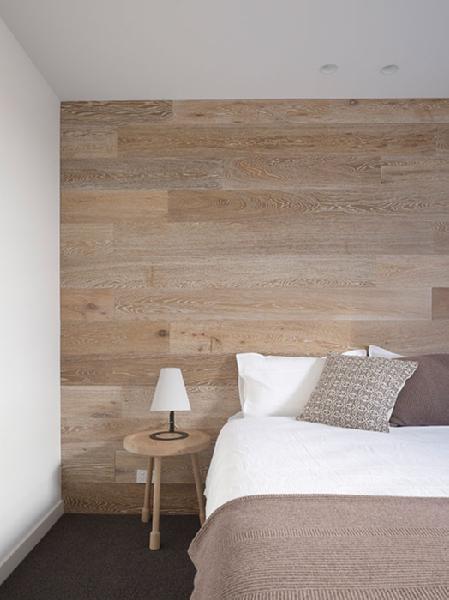 wood floor planks as wall paneling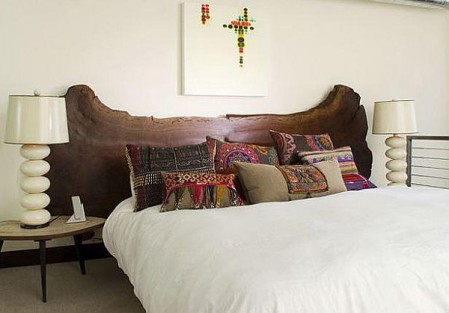 solid wood headboard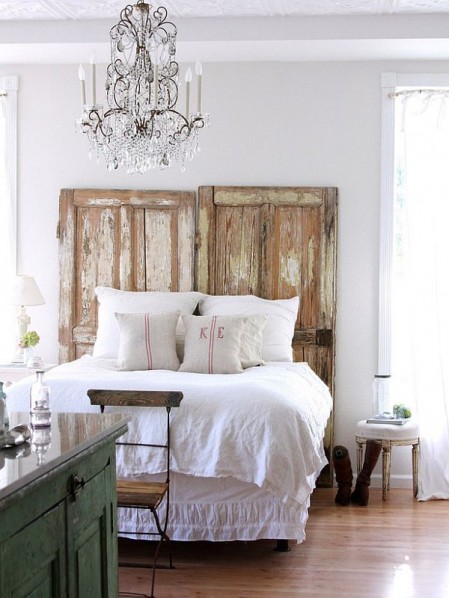 refurbished wood doors used as a headboard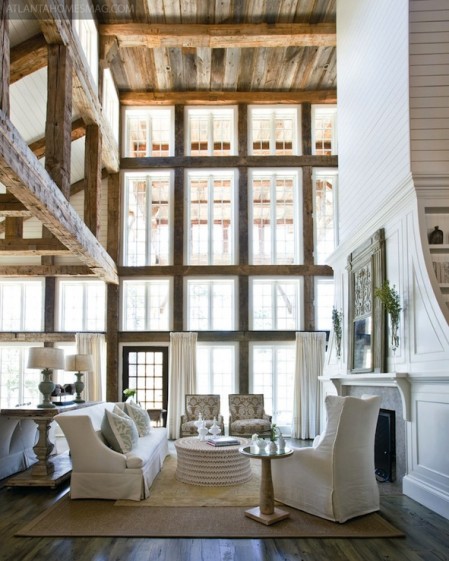 wood side tables and trims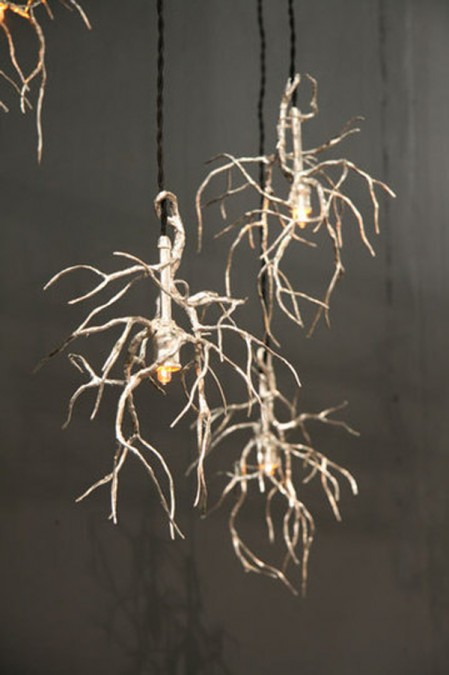 twig lighting
We can't forget about how glamorous wood furniture can look. When I think of furniture, I think of dining tables — but wood can be used to make many amazing pieces beyond the dining room. On top of that, wood furniture can take any shape and can be simple, modern, ornate, or vintage looking. Wood furniture tends to be better on the environment, it is incredibly durable and will outlast furniture made of other materials by years. Looking for some great basic pieces for your home? Try this oak here from the furniture market.
Here are a few favorites found online that will bring the trend of natural wood into your home too.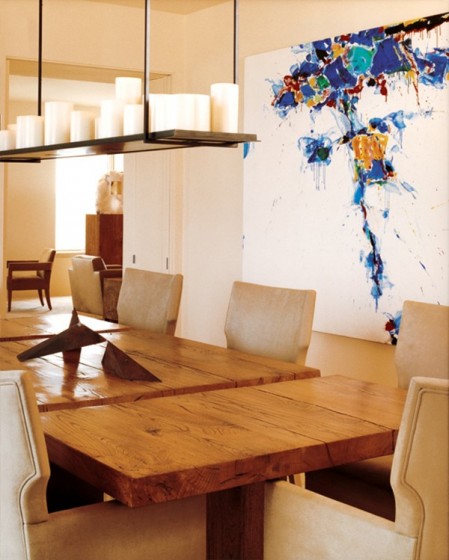 wood dining tables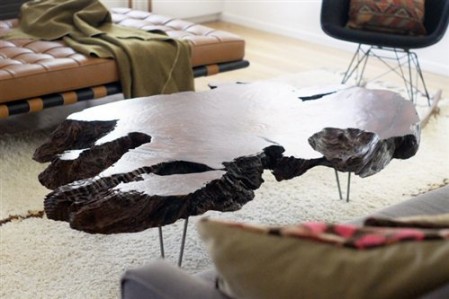 knotty wood coffee table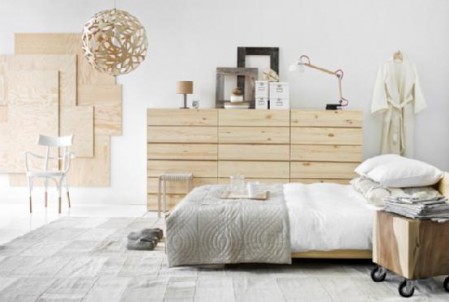 wood wall paneling, light & dresser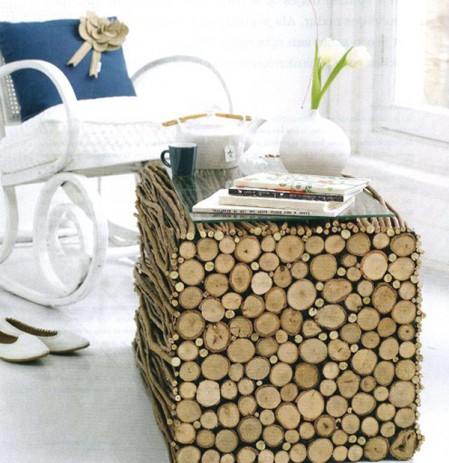 twig side table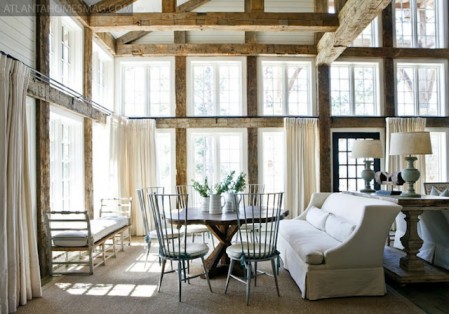 wood kitchen table
Don't believe wood furniture and decor is a big movement? It's listed as one of the Top 10 Furniture Trends of the Decade.
Time to get to work! Now that we can get a rejuvenating night's sleep and walk around without tripping over stuff, there are really no more excuses to put off that cover letter or menu plan ("But…I have to catch up on old seasons of Design Star!"). Home desks are where we work after a hard day at school or the office, so naturally, it is very important to select a desk design that fits your style and function needs. To those—like me—who feel stifled or bored to tears by more traditional desks, good news! Using the aesthetic principles of Japanese design is a great way to find furniture that is functional, calming yet energizing, freeing, and fresh.
Scroll through this if you've already read it:
• Kanso: simplicity and elimination of clutter. Key word: clarity
• Fukinsei: asymmetry or irregularity. Relax—imperfections are what make life beautiful and engaging!
• Shibumi: elegant, understated, minimalistic. Less is more.
• Shizen: organic. Raw creativity with a purpose.
• Yugen: subtle suggestions rather than statements. Think well-placed splashes of color.
• Datsuzoku: freedom from the day-to-day and ordinary. Let a few things in your home take you away from home.
• Seijaku: active calm, tranquility. Still, but never stagnant.
Built-in storage tray, clean lines, and airy design make this desk a winner. Plus–made with sustainably harvested oak!
Angled black legs give the illusion of movement.
In other words, when searching for desks infused with a Japanese flair, look for:
• Natural materials (wood) in a rustic synergy with metals and glass.
• Darker colors, coolness or muted warmth.
• Keywords: contemporary, modern (straight lines, clean angles, solid shapes)
• Minimal or no drawers (drawers = clutter).
• A look of frozen animation or captured energy. Furniture has moods too-if it seems dull to you, don't get it.
• Tip: avoid sterile, sleek, industrial designs of chrome and glass that are immaculate but lifeless.
I know this breaks the "no drawer" rule, but it is simply perfection with its asymmetric drawer designs. Plus that rustic wood!
From the website: "Handcrafted from reclaimed telephone poles, the incredible character of these unique tables stems from true distressing by time and nature." Yeah. Yeah. You read right. Reclaimed TELEPHONE POLES. That's right. Uh huh. I know.
Tips for desk placement to maximize energy flow (or just freedom of movement and widening of spaces):
• Place desks by sunlit windows.
• Avoid corner desks.
• If you can, set your desk away from the edges of the wall and face them toward the room. The effect may surprise you.
And that's it for this week!