Basic Makeup Brushes for your collection
In my previous post Makeup Brushes: Which Fiber is Best, I explained the different types of fibers in the market. You can choose from Natural, Synthetic or Taklon fibers. Now that we have that covered I want to suggest which brushes should be the essentials for your makeup collection. My goal is to give you all-in-one, so for each brush I explain why they are used, which fiber is best and how to use it. The pictures below are from mostly from Origins, which offers a collection of cruelty-free brushes. So, let's start:
Concealer Brush
This is a small brush with broad and flat bristles. Synthetic is the best type of bristle for this brush since they don't absorb too much product and are ideal for blending liquid and cream makeup. Dab a few spots in the areas with imperfections, for example under the eyes or directly on blemishes, and keep on dabbing until the concealer is blended on your skin.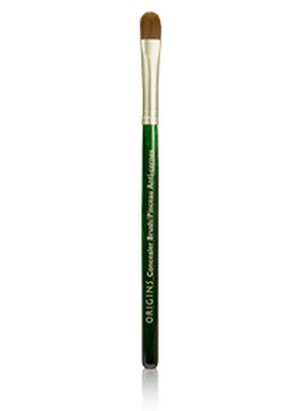 Foundation Brush
This brush is to be used for liquid or cream foundation. Similar to the Concealer Brush, but bigger with flat and long bristles. Synthetic bristles are also better for this type of brush. To use it, dot your face with liquid foundation and use the brush to spread it in even outward and upward motions being careful to apply some foundation below your jawline to make it look more natural.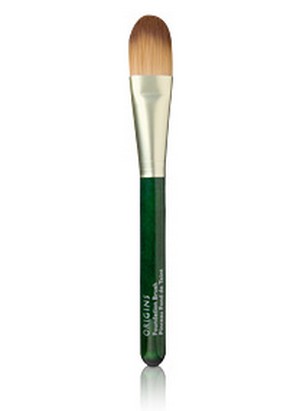 Blush Brush or Blusher
This brush is to be used to apply powder blush on your cheeks. The bristles are packed very close together and should be preferably Natural or Taklon. The rounded shape allows a better distribution of the product on your cheeks. The goal with the blush is to give a natural flushed color to the face. This can be accomplished by smiling and starting from the apple of the cheeks upwards to the hairline, apply the product with a soft motion to avoid excess.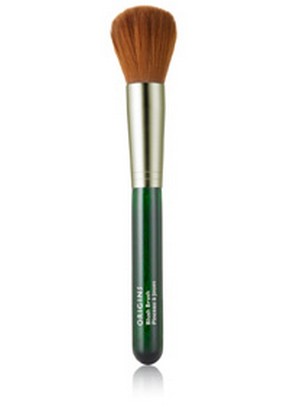 Powder Brush
This is the big and fluffy brush used to apply the final loose powder that will set your makeup. It can also be used to apply shimmer, mineral powder or bronzer. The Powder Brush is similar to the Blusher, but bigger with fluffy Natural or Taklon bristles. The powder is to be placed directly on the brush and apply it using small circular motions all over the face for a better coverage.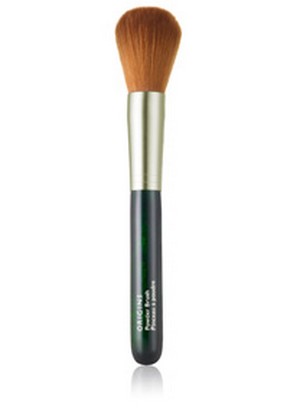 For eyes and lips we have a few basic brushes. If you're like me, all you do is apply one eyeshadow color at a time on special occasions. If you're like my sister, then you like to blend, smudge, contour and create unique looks. I will cover those brushes in the Advanced Makeup Brushes post.
Eyeshadow Brush
Used to apply powder eyeshadow, this should be flat and wide preferably from Natural or Taklon fibers. There are too many ways to apply eyeshadows depending on your preference and comfort level. Whether its applying only on the lower lid and crease or the whole lid, the eyeshadow brush will help you get a great look.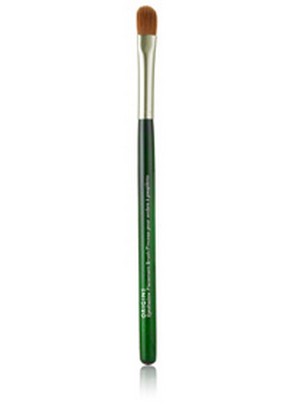 Eyeliner Brush
Used to apply or blend cream eyeliners. This is a thin and fine brush, preferably made from synthetic fibers. There is no wrong or right way in using this brush, it all depends on how natural or dramatic you want your makeup to look. Some cream eyeliners come in a stick, in this case the brush can help you soften the lines after you apply it.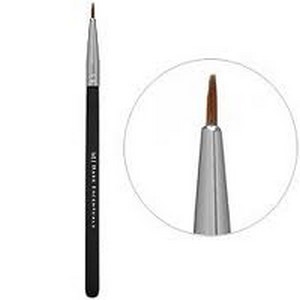 Eyebrow Brush
This is a small flat brush with a slight angle, also should be made from synthetic fibers. It gives definition and shape to the eyebrows. Apply the eyebrow pencil directly on the areas that need some color with a very soft motion in order to avoid streaks and blend it with the brush. The effect will be eyes that pop even more.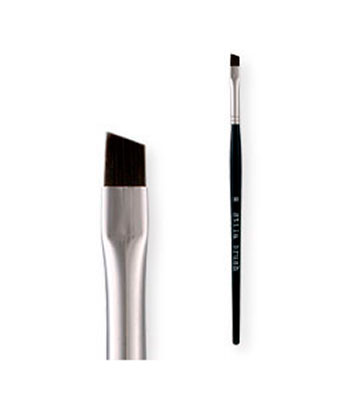 Eyelash Brush and Comb
This is the double sided tool with a stiff brush on one side and a small comb on the other. This one is used to help the application of the mascara on your eyelashes. You will first use the brush in order to clean up your eyelashes and prepare them for the mascara application. Once you applied the mascara, use the comb side to separate and lengthen before the product dries and becomes stiff.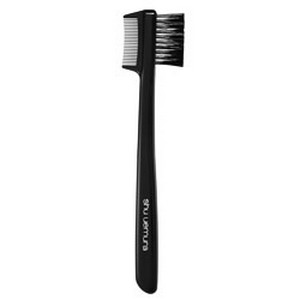 Lip Brush
This is a fine, soft and tapered brush usually found as retractable and because it is used with cream based product, it should be synthetic. They help to blend in the lip liner with the lipstick and just give a better way to fill in the creases and outline the lips.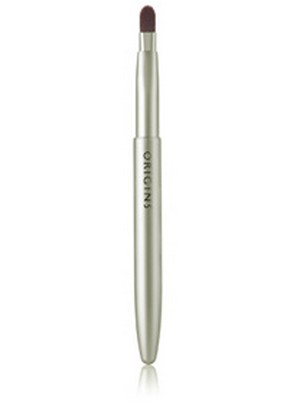 So there you have it. This guide will help you select the makeup brushes for your basic application needs. You will be amazed at how much better your face will look once you apply your makeup with the right tools.
This entry was posted by Style Bust on November 13, 2010 at 12:05 am, and is filed under Latest Beauty Products. Follow any responses to this post through RSS 2.0.Both comments and pings are currently closed.