Posts tagged
eyes
When I was in my early twenties, I remember my teen sister coming into my room at night asking me to decide which eyeshadow looked better, the one the left had "this", the one of the right had "that". Back then I didn't even pluck my eyebrows, let alone notice a slight difference on eyeshadows, but I would pick one just to humor her. Not sure if she ever noticed I had no idea….well, now she knows!
To this day I'm hopeless when it comes to eyeshadows, so when it came time to review eyeshadow primers, my sister was the perfect person to do it. She tried three different brands: Sephora, Urban Decay and Benefit. She used the same brand of eyeshadow and the same brushes each time, and was able to use each primer three times. So here are the results:
Sephora Brand Eye Primer Pot provides the perfect eyeshadow base. Smooth on this must-have formula for a flawless, crease-less look that will last all day.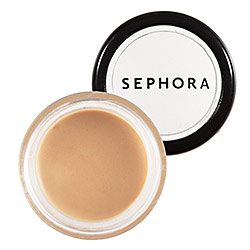 The consistency is creamy and easy to apply, though you need to wait for it to dry before applying the eyeshadow. It's transparent and doesn't interfere with the eyeshadow color, but compared to the other primers the colors won't pop. The eyeshadow itself will last longer with the primer, but overall it was the one my sister liked the least.
Urban Decay –  Eyeshadow Primer Potion Tube – Eden
Packaged in a new squeeze tube with a precise needle nose, this triple-duty product also works as a highlighter or eye shadow. Perfect for more mature customers or those who want to avoid shimmer, this versatile shade instantly brightens the eyes and provides the ultimate prep for creaseless, more vibrant shadow and all-day wear.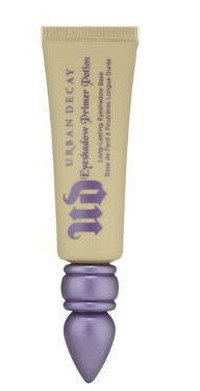 It glides on easily over the eyelid, you will need less amount of product to get the shade you want. The eyeshadow colors are more vivid, but in a matte tone; you can leave it as is, or add a bit of shimmer to brighten the eye. Even though she liked this primer, she didn't see a difference in wear, the eyeshadow faded off as it would normally do without a primer.
Tell your eye makeup to stay, don't stray! This dual-action primer works 360 degrees around the eyes to make concealers and eyeshadows REALLY stay put. Concealers never crease and eyeshadows stay vibrant and true…you'll wonder how you ever lived without it!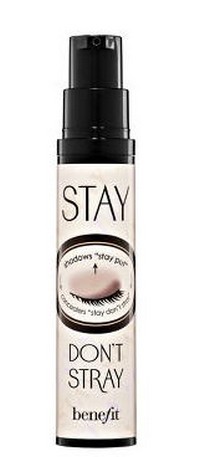 Now this one was my sister's favorite, the eyeshadows remained intact over twelve hours. The colors look vivid, but you might need to use additional shimmer. With this primer you need to know what you're doing when applying the eyeshadow since it's not easy to correct mistakes; you would need to take it all off and start again if you mess up. But overall she was very happy with this primer and I have a feeling she'll be asking for it as compensation for doing the testing for me.
Thanks Sis!