Book Bust: Karl Lagerfeld for Les 3 Suisses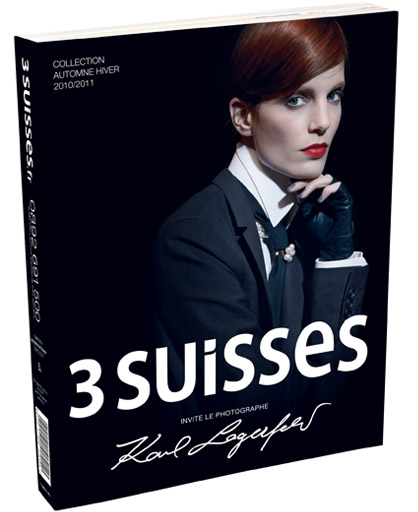 Not being French, or growing up reading through the famous French mail-order catalog: Les 3 Suisses: A French Fashion Story, I was first introduced to this catalog when the story hit that Chanel and Fendi Creative Director, Karl Lagerfeld shot some pages for this mass business of fashion catalog. From luxury to mass market, the Kaiser has covered all areas of our lives.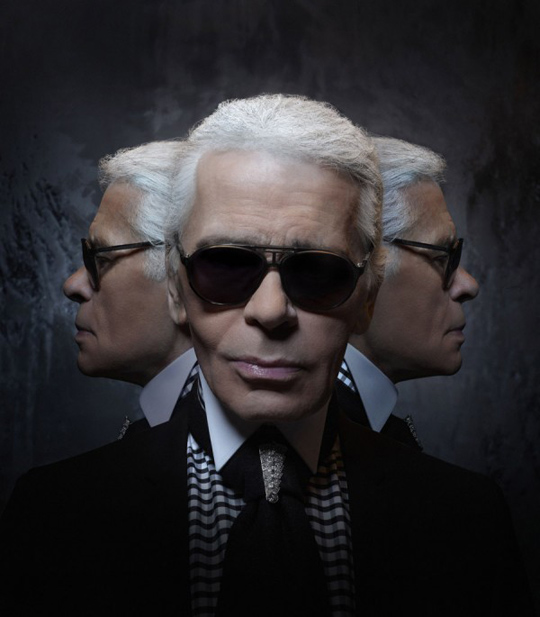 For the catalog, Karl worked with top model Iris Strubegger to add some high value to the smallest priced clothes (and production budget) he's had to work with in his entire "Fashion photographer life".
By the looks of it, Karl could easily fool people into believing this was an expensive shoot, showcasing the high end pieces from his ready to wear collection.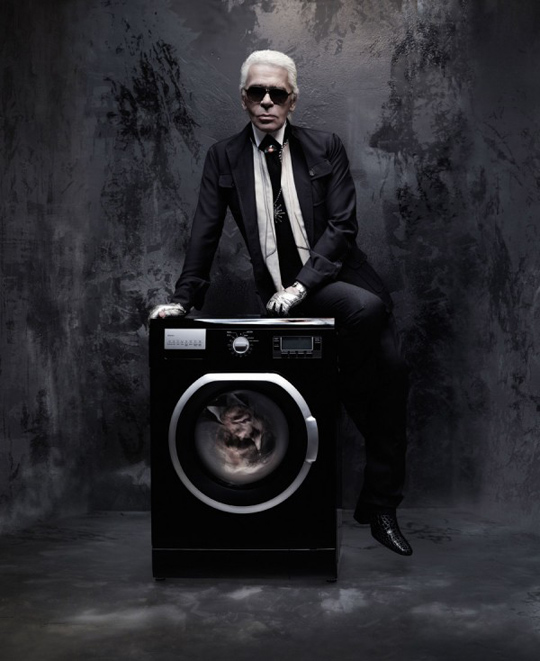 There goes Karl, making something as ridiculous as a dryer look luxurious.