LUSH Fresh Handmade Cosmetics
A new store opened in San Diego's Fashion Valley Mall, by chance I walked in with a friend and was immediately hooked on the products and the concept. LUSH began in England in the late '70s, through many trials, tribulations and name changes they've continued with the dream which now translates to over 650 stores and several factories in over 40 countries.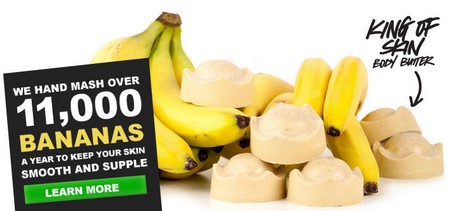 So what is LUSH? It's the ultimate beauty delicatessen. It's such a fun shop, you can't help but want to touch and smell everything. The products are either fruity or a natural combination of ingredients and scents; the attendants are very friendly and fun. We got a demonstration of a Bath Bomb, which is guaranteed to make you want to use your tub for a bath! Once the Bath Bomb dissolves, not only does it give an awesome scent, but it leaves the water feeling creamy and your skin feels moisturized, very luxurious. We also got a demonstration of a bubble bar and got to smell lots of lotions, I wanted to buy everything!
The prices are very affordable, with products as low as $5 and above. Even if you're on a budget, you'll be able to afford one or two things.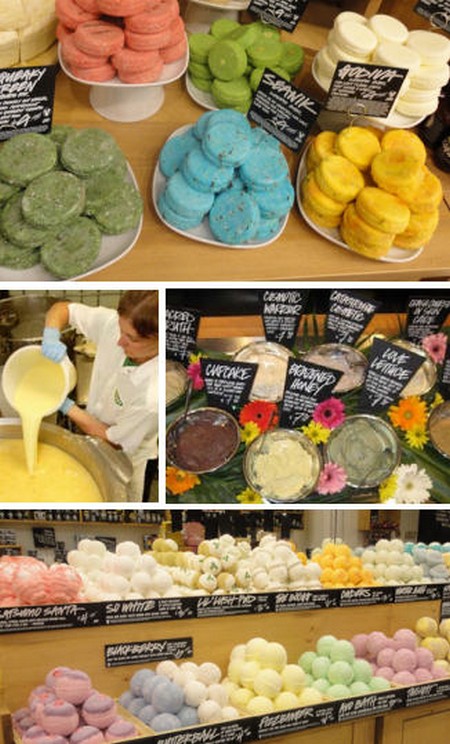 The more I learned about the company the more I respect it. LUSH leads the cosmetics industry in combating social and environmental issues by running public awareness campaigns in their shops and funding direct actions groups such as Sea Sheperd Conservation Society and Rainforest Action Network.
Other facts about LUSH, their products are:
100% Not tested on animals
100% Vegetarian
81% Vegan
69% Preservative-free
44% Unpackaged

Ethical, quality and affordable products…what's not to love? For a store near you, check on Store Locator.
This entry was posted by Style Bust on February 22, 2012 at 11:36 pm, and is filed under Latest Beauty Products. Follow any responses to this post through RSS 2.0.Both comments and pings are currently closed.