Posts tagged
Cosmetics
Summer is almost upon us, which means outdoor activities, fun in the sun and smudged makeup due to perspiration. To combat that type of disasters, Make Up For Ever has a line of waterproof cosmetics.

The product I tried was Aqua Eyes:
This best-selling eyeliner has become a favorite among all women who fear the dreaded raccoon eyes. Formulated to glide on effortlessly and withstand the most extreme conditions, it stays put on eyelids without melting for precise application and intense color throughout the day.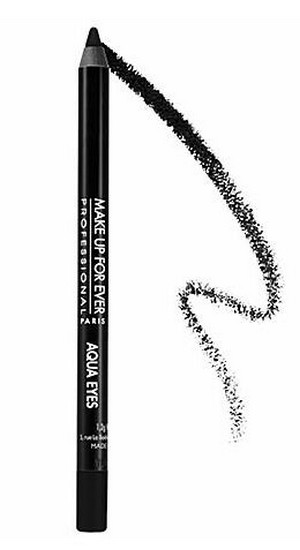 The first time I used it was in the afternoon, sunny and 80 degrees outside. I applied nice thick lines on my upper and lower lids, sprayed on sunscreen, put on a breezy cowboy-type hat and out I went to do minor errands. I walked around my neighborhood for 45 minutes or so, by the time I got back home I was sweating, not dainty lady-like perspiration, I was sweating! Checked my eyes and was pleasantly surprised that my eyeliner was not all over the place. I love it!
Since then I've used it at night smudging it a little to create a smoky eyes look and have even used it as inner-lid eyeliner. It's very easy to take off at the end of the day and it didn't feel heavy on my eyelids. Aqua Eyes comes in 25 different colors and from my personal experience I can totally recommend it.
Aqua Cream is a colorful addition to our award-winning Aqua range. These versatile, long-lasting, waterproof colors can be worn on the eyes, lips, and cheeks. They're completely smudge-proof, tear-proof, and waterproof, and they won't crease, run, or transfer. Aqua Cream gives intense payoff with a highly pigmented formula that ensures the colorful, pearly hues show up on skin while the soft, silky texture glides on effortlessly.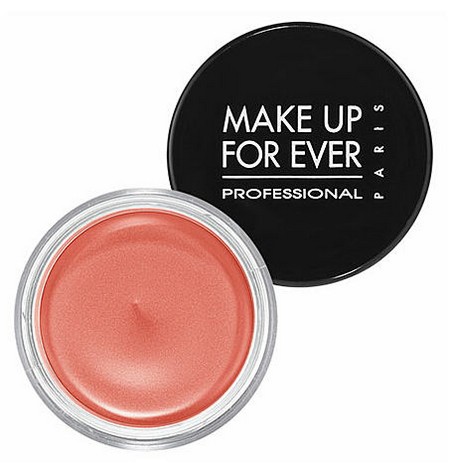 Designed for the water ballet, this foundation works great on the legs and arms to give a nice tan effect.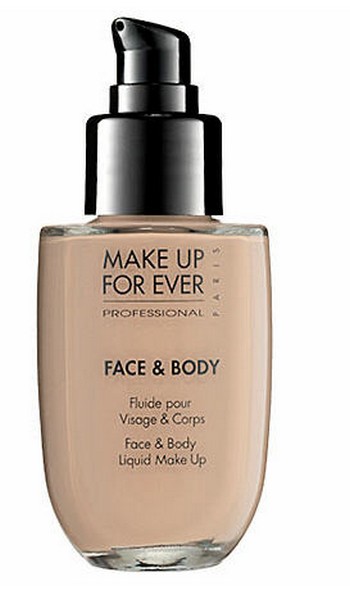 Designed to cover major imperfections like scars, hyper-pigmentation, major discoloration, burns, and tattoos. This light and creamy concealer contains a high concentration of pigments that stay put, making it perfect for use on the face, as well as the body.


Aqua Lip Waterproof Lipliner Pencil
Glides on with vitamin E and jojoba wax that makes the application easier and more comfortable on the lips.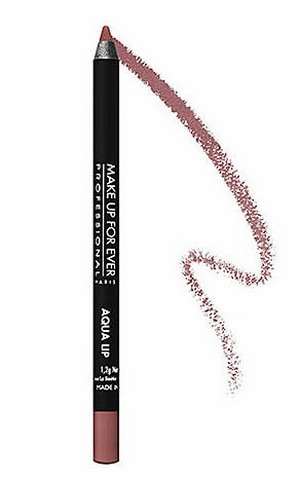 Easy to apply, Aqua Cream Liner gives an intense, precise finish. The unique formula provides intense color and long-lasting water resistance thanks to silicone powder and emollients. Though designed to be budge-proof, this moisturizing liner protects skin and employs Derma Sensitive to prevent irritation.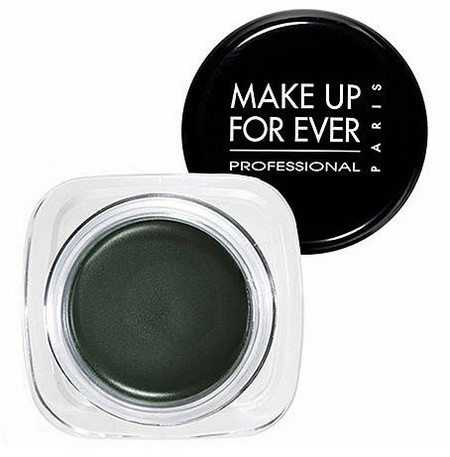 A new store opened in San Diego's Fashion Valley Mall, by chance I walked in with a friend and was immediately hooked on the products and the concept. LUSH began in England in the late '70s, through many trials, tribulations and name changes they've continued with the dream which now translates to over 650 stores and several factories in over 40 countries.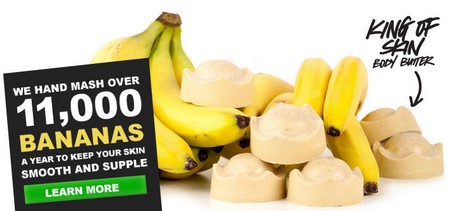 So what is LUSH? It's the ultimate beauty delicatessen. It's such a fun shop, you can't help but want to touch and smell everything. The products are either fruity or a natural combination of ingredients and scents; the attendants are very friendly and fun. We got a demonstration of a Bath Bomb, which is guaranteed to make you want to use your tub for a bath! Once the Bath Bomb dissolves, not only does it give an awesome scent, but it leaves the water feeling creamy and your skin feels moisturized, very luxurious. We also got a demonstration of a bubble bar and got to smell lots of lotions, I wanted to buy everything!
The prices are very affordable, with products as low as $5 and above. Even if you're on a budget, you'll be able to afford one or two things.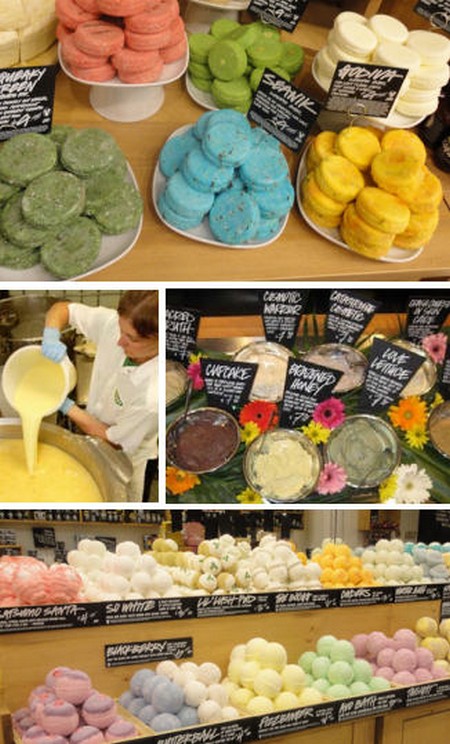 The more I learned about the company the more I respect it. LUSH leads the cosmetics industry in combating social and environmental issues by running public awareness campaigns in their shops and funding direct actions groups such as Sea Sheperd Conservation Society and Rainforest Action Network.
Other facts about LUSH, their products are:
100% Not tested on animals
100% Vegetarian
81% Vegan
69% Preservative-free
44% Unpackaged

Ethical, quality and affordable products…what's not to love? For a store near you, check on Store Locator.
Rio's most popular neighborhood but my favorite highlighter for all skintones which is no easy feat. Think about it, what shade can possibly work on gold, pink, peach undertones – answer: NARS illuminator in "Copacabana", this released early spring.
Like the others you can rock it alone or blend with your moisturizers or liquid foundations. Wear it on the face & body because its meant for two purposes ("don't we just love the convertible products that can be used for multi-use").
Let's talk packaging for a second, the old Copacabana was housed in a black tube called the Multiple (stick), it was revolutionary because you could use it on eyes, lips, cheeks – perfect for the novice or pro because it was mistake proof. You had good control by winding it up to your use –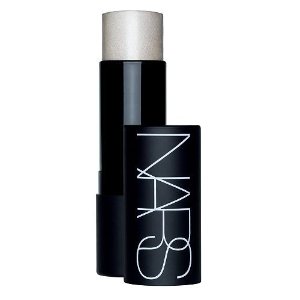 the new version comes in a see-thru tube requiring more control, sure you can dispense at your discretion but don't over squeeze – you'll WASTE.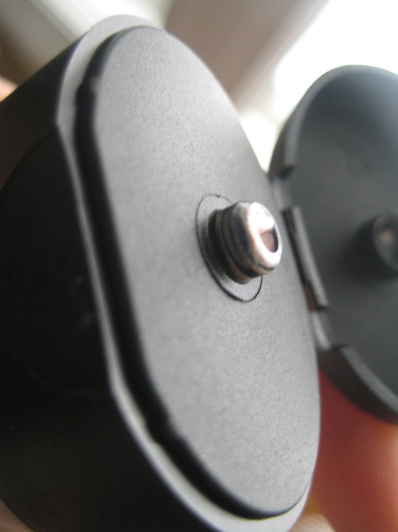 All the press say this product "lights the skin" from within, its true! This baby glides on, melts away and produces the most ahhhmazzzzzing glow; there's a difference between disco shimmer and a healthy glow – NARS gets' it. The texture of this is sheer so you can build it to your individual wants/needs. I like two layers because radiant skin is my signature, I'm no matte girl.
Makeup shades, formulas are forever changing but beauties, I'm here to say — this needs to stay forever put!!