Posts tagged
ads
If you're a comic book reader, a graphic novel reader or a popular movie buff, you would probably be able to quickly identify the mastermind, Frank Miller, behind Gucci's new commercial. Not only is the commercial directed by a well known guy, it also stars two fairly well known actors – the lovely Evan Rachel Wood and Chris Evans, with a soundtrack by Friendly Fires. This commercial is all about "the new fragrance for her" called Gucci Guilty.
The 60-second commercial (Gucci claim's its a film…but who are they kidding) will be shown exclusively at the MTV music awards. The commercial was shot at Cinecitta' Studios in Rome, which is the legendary home of Italian cinema. Wood speeds through the night in an exquisite 1953 Jaguar C-Type. The plot unfolds to the strains of Depeche Mode's 'Strangelove', given a haunting new rendition by London-based band Friendly Fires. Wood plays the role opposite leading man Chris Evans with a bewitching, vivacious presence that evokes the seductive power of the fragrance.
Are you sold?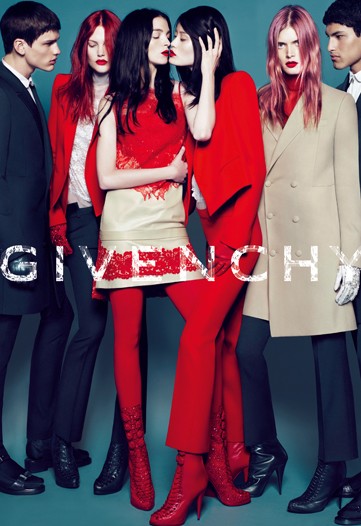 Givenchy designer Riccardo Tisci has taken the whole idea of "coed fashion shoot" to another level. Tisci is using a transexual model among the cast for the house's fall-winter 2010 ad campaign. This transexual model is someone Tisci knows well: it's his longtime personal assistant and, former fit model for his own line. Lea T.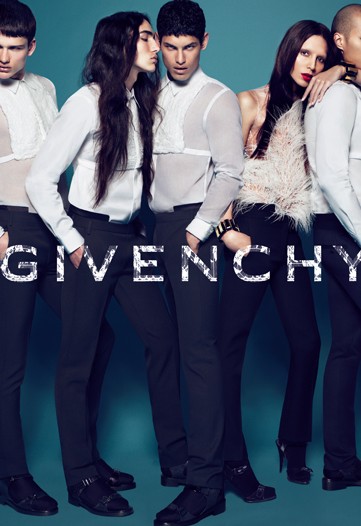 While some women might find the edgy ads a matter of taste, Tisci explained that including a transgender person exemplifies the masculine-feminine dichotomy that has become one of his design signatures and follows coed casting for his Paris runway last March. The campaign includes dedicated images for Givenchy eyewear and watches, and Tisci said media budgets would increase in certain growth markets for the brand.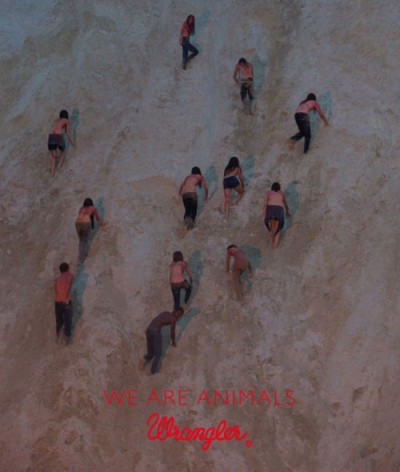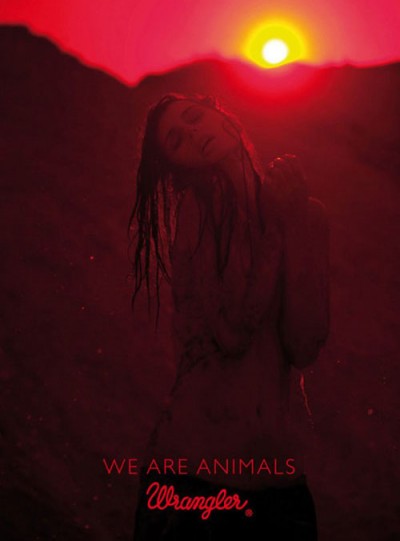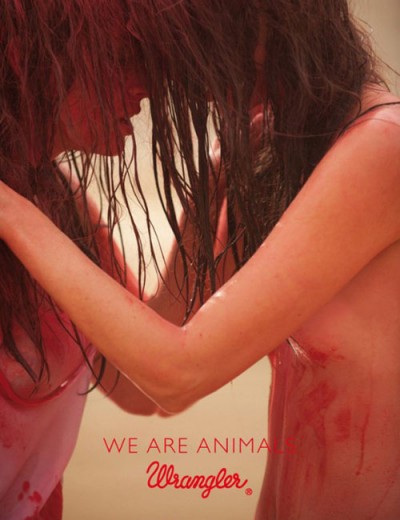 I'm really enjoying Wrangler's new "Are We Animals" campaign. The campaign was organized by the Fred Agency & Farid Paris. A work of the photographer Jeff Burton on a score of stereotypes "We Are Animals".