Posts tagged
bathing suit
Mercedes Benz Miami Swim Week wrapped up on July 18th.  Looking back at the shows, I noticed there were a handful of swim suits to avoid (at all costs). Below you'll find the top ten bathing suits to pass on for Summer 2012.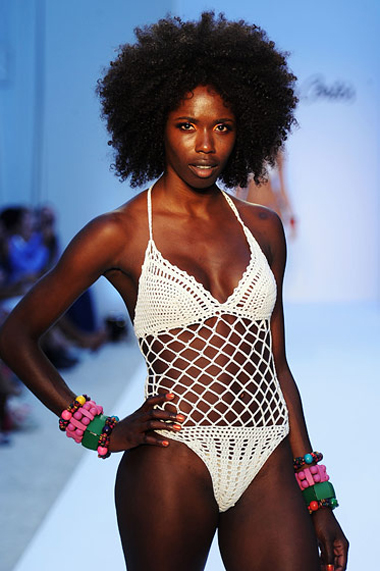 This white crochet bathing suit by Dolores Cortes would get soggy if worn in water, not to mention tan lines would be awful.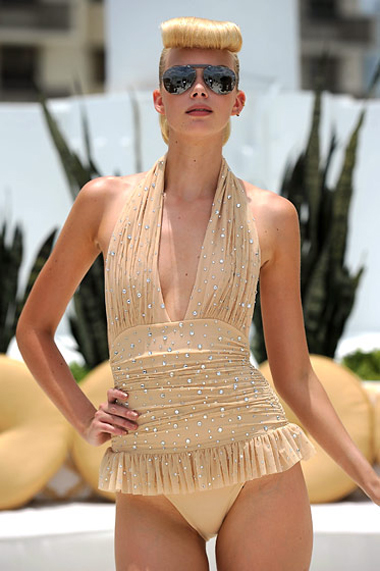 Crystals an rouching probably wouldn't hold up well in chlorinated water. Actually they probably wouldn't hold up well in the ocean either. Swimsuit by Norma Kamali.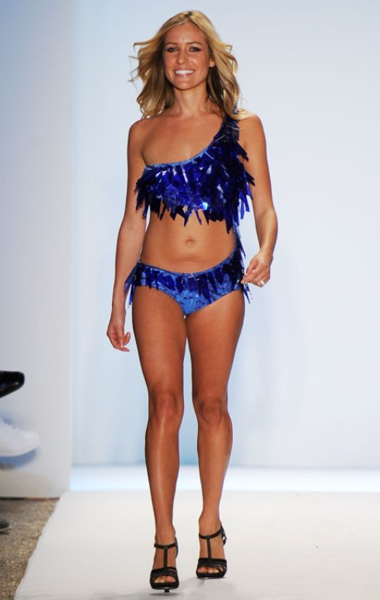 A Diesel swim suit made of blue glass shards from bottle of Skyy Vodka is worn down the runway by The Hills star Kristen Cavallari.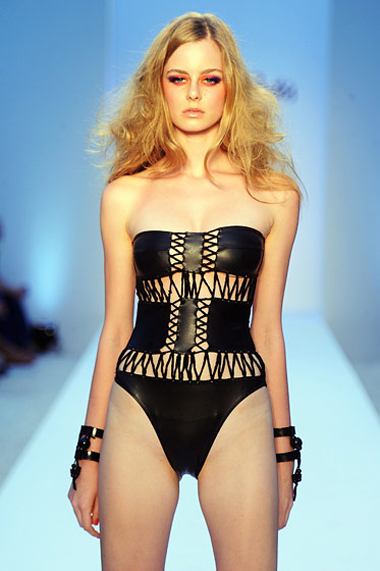 Black leather swim suit by Dolores Cortes. similar to the crochet swim suit by the same designer above, this would leave terrible tan lines. It's also be really stick and sweaty at the beach.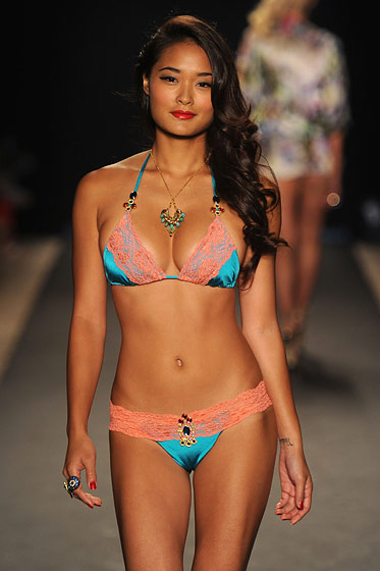 This satin and lace lingerie-like swim suit is part of the Beach Bunny Swimwear collection. Everything about this suit is ridiculous down to the rhinestone details.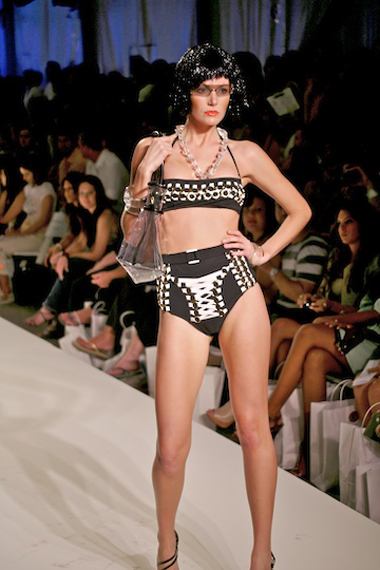 This black and white, 60's inspired suit from Red Carter looks like a mess of too many details, including the clear accessories.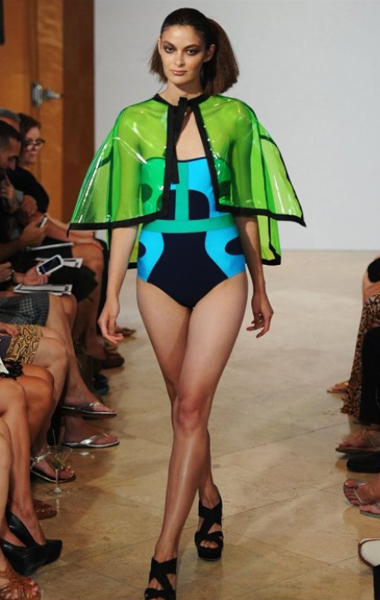 The suit above by Beach Bunny Swimwear is actually cute, and wearable. The raincoat looking bolero is an awful addition to the look.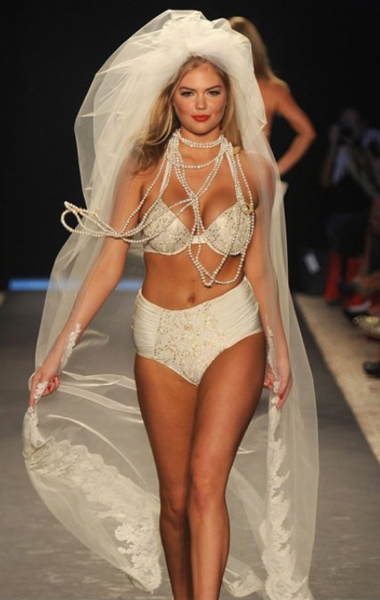 Weddings have been on my mind lately, to this wedding inspired bathing suit by Beach Bunny Swimwear really caught my attention. Haha – it'd be perfect for a beach wedding. I'm not sure I'd want to know a girl who would think wearing a suit to her wedding would be a good idea though.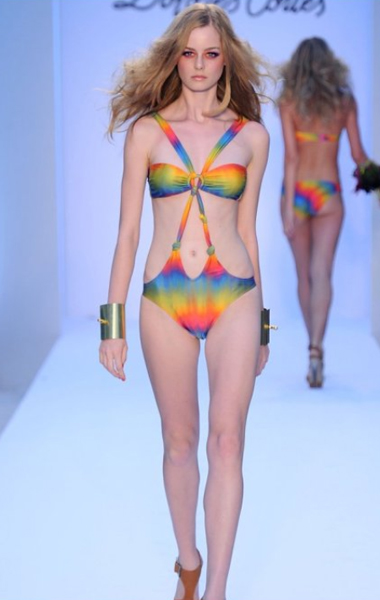 This X Mark tie dyed one piece bathing suit by Dolores Cortes is a bit much.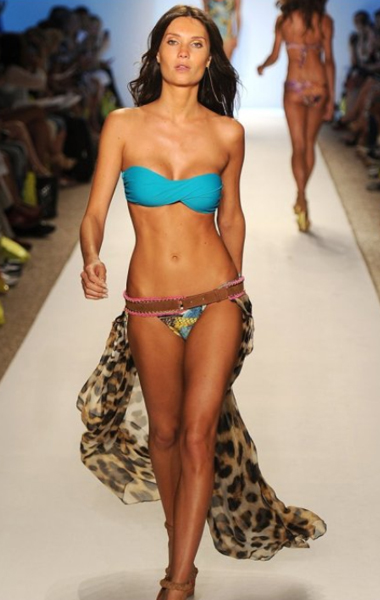 I don't even know what to say about the leopard print half skirt by Cia Maritima.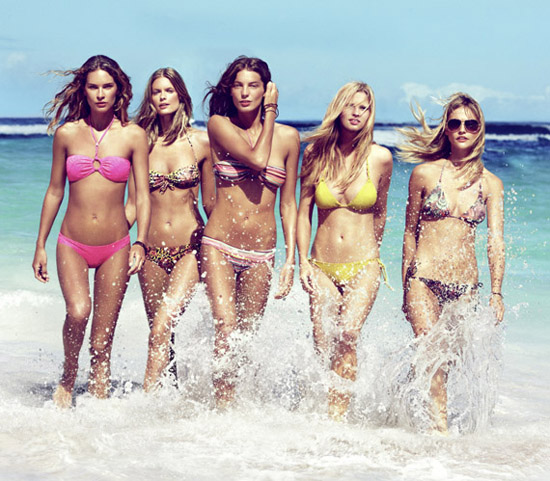 H&M's swimwear 2010 ad campaign features supermodels Daria Werbowy, Julia Stegner, Erin Wasson, Sasha Pivovarova and Lara Stone (they all look fabulous here). The new swimwear collection will be launching this month, shot by photographer Patrick Demarchelier at St. Barts in the Caribbean. The swimwear collection mixes safari with ethnic detailing and prints. I totally dig the mismatch trend thats carrying over from last season.
In video's that launched with the ad campaign, all five models talked about their best beach memories (smart marketing move by H&M). Check out the videos on hm.com.