Posts tagged
primer
When it comes time to go out to the world, I like to show a nice face and concealing my pores in one of the steps I take that make a huge difference on my look. Now I have a new favorite: it's Dr. Brandt Skincare Pores No More a pore refiner.
I've tried a sample of the product and I tried to make it last as long as I could and now I'm definitely going to buy the product. What I liked about the Pore No More is that it's like putting make-up on. This is how I've been using it:
First, I use Cargo One Base Concealer + Foundation in One. Which does a great job with my dark circles and sunspots.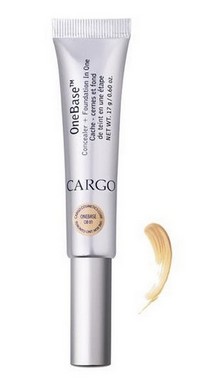 Second, I use Pores No More Hint of Tint in the areas where my pores need it the most.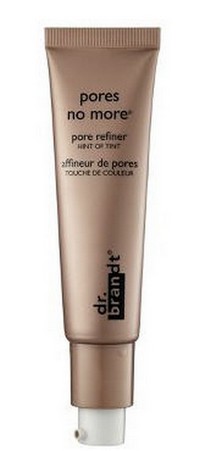 Third, I use Nars Powder Foundation SPF 12 to give my face a matte look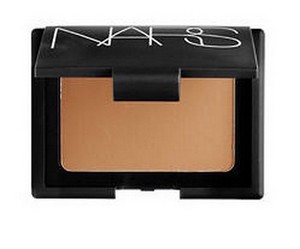 And after the base is done, then I do the eyes, lips, etc and give myself one spritz of Murad Hydrating Toner, which hidrates the face after all that makeup while at the same time helps to set it and now you're good to go.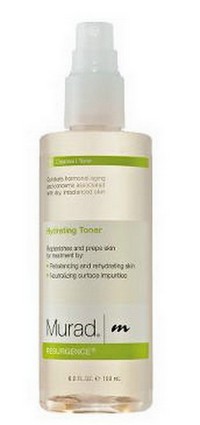 I'll be honest: I took a before and after pic so you could all see the huge difference, but then I didn't have the guts to post the pics. My nose looks huge because of the camera angle and all my imperfections would be too visible….but trust me I look like I have almost flawless skin!!
When I was in my early twenties, I remember my teen sister coming into my room at night asking me to decide which eyeshadow looked better, the one the left had "this", the one of the right had "that". Back then I didn't even pluck my eyebrows, let alone notice a slight difference on eyeshadows, but I would pick one just to humor her. Not sure if she ever noticed I had no idea….well, now she knows!
To this day I'm hopeless when it comes to eyeshadows, so when it came time to review eyeshadow primers, my sister was the perfect person to do it. She tried three different brands: Sephora, Urban Decay and Benefit. She used the same brand of eyeshadow and the same brushes each time, and was able to use each primer three times. So here are the results:
Sephora Brand Eye Primer Pot provides the perfect eyeshadow base. Smooth on this must-have formula for a flawless, crease-less look that will last all day.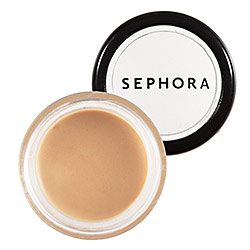 The consistency is creamy and easy to apply, though you need to wait for it to dry before applying the eyeshadow. It's transparent and doesn't interfere with the eyeshadow color, but compared to the other primers the colors won't pop. The eyeshadow itself will last longer with the primer, but overall it was the one my sister liked the least.
Urban Decay –  Eyeshadow Primer Potion Tube – Eden
Packaged in a new squeeze tube with a precise needle nose, this triple-duty product also works as a highlighter or eye shadow. Perfect for more mature customers or those who want to avoid shimmer, this versatile shade instantly brightens the eyes and provides the ultimate prep for creaseless, more vibrant shadow and all-day wear.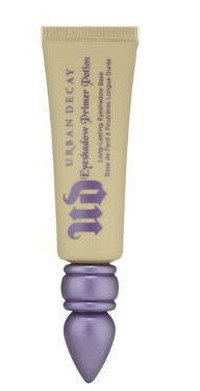 It glides on easily over the eyelid, you will need less amount of product to get the shade you want. The eyeshadow colors are more vivid, but in a matte tone; you can leave it as is, or add a bit of shimmer to brighten the eye. Even though she liked this primer, she didn't see a difference in wear, the eyeshadow faded off as it would normally do without a primer.
Tell your eye makeup to stay, don't stray! This dual-action primer works 360 degrees around the eyes to make concealers and eyeshadows REALLY stay put. Concealers never crease and eyeshadows stay vibrant and true…you'll wonder how you ever lived without it!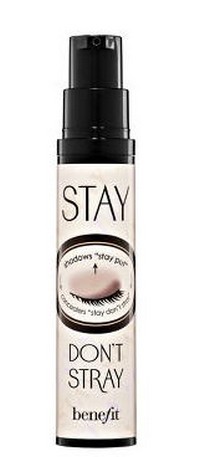 Now this one was my sister's favorite, the eyeshadows remained intact over twelve hours. The colors look vivid, but you might need to use additional shimmer. With this primer you need to know what you're doing when applying the eyeshadow since it's not easy to correct mistakes; you would need to take it all off and start again if you mess up. But overall she was very happy with this primer and I have a feeling she'll be asking for it as compensation for doing the testing for me.
Thanks Sis!
The little known secret for getting a natural-looking flawless complexion is to put on tons of stuff in your face. I have enormous crater-deep pores and it's hard for me to get the smooth look, so I'm constantly checking on pore minimizers and decided to compare several brands.
My test consisted on using different brands of pore minimizers, then applying Lancome Teint Idole Fresh Wear 18 hour shine-free makeup and a dab of Nars Powder Foundation, the end result I'm looking for is a smooth complexion with a clean matte finish so I can pretend I was born that way.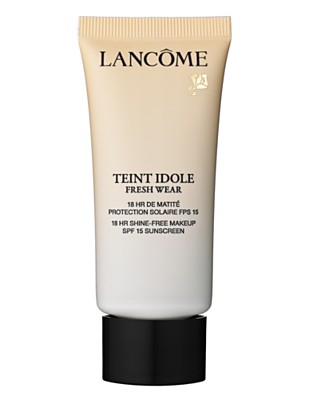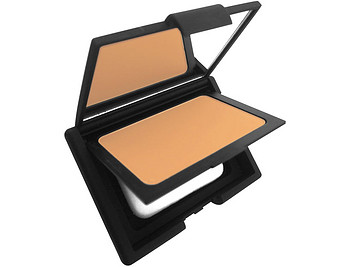 The first product I tried on was Raw Skincare Andiroba Botanical Face Primer.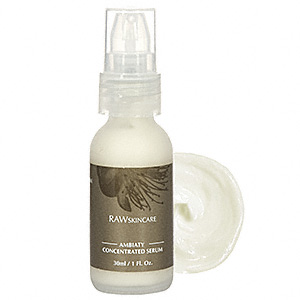 This primer is a light cream that gives you a fresh feeling when applied. The makeup just glides on and from a foot away my skin looks smooth, but I could still see medium size pores when I take a close look. I give it a rating of 8.5 out of 10.
The next one I tried was Smashbox Photo Finish Targeted Pore & Line Primer.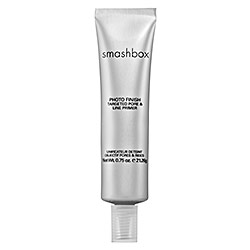 The cool thing about this primer is that its made to give heavy duty coverage for huge pores in the nose area as well cover fine lines. The product itself is a very heavy cream and I could immediately see the coverage on my pores. What I didn't like was how hard it was to apply the foundation; because of the texture of the primer the foundation looked uneven, although the powder foundation worked well. My pores were greatly minimized but it took more effort to get the flawless look, I shudder to think how I would look if I was in a hurry. My rating is 8 out of 10.
Next it was Tarte Clean Slate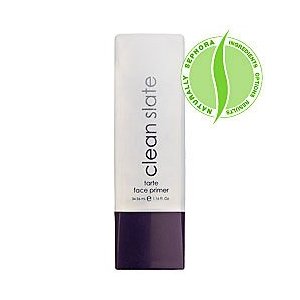 This one comes as a clear gel; when you first put it on you can't see a difference on your face, but as soon as you glide on the foundation you can really tell. The final result is a very smooth finish that feels very light, I really like using this product. My rating is 9 out of 10.
Finally, I used Clinique Pore Minimizer t-zone shine control.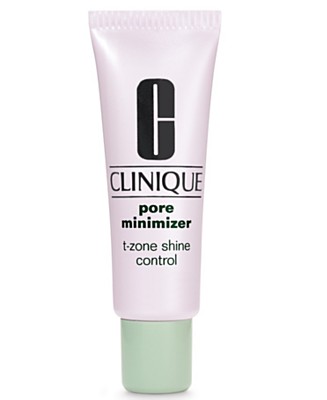 This is a light and fluffy cream and the first time I applied it, I almost gasped. My pores were almost gone and with the application of makeup I looked amazing. This pore minimizer is designed to be applied under or over makeup in order to prevent shine. My favorite thing about this product is that you don't have to add foundation to see a difference. If you need to go out for a quick errand, just add some pore minimizer, lip gloss, quick dash of mascara and you're off. Clinique is the clear winner with a 9.5 out of 10.