Posts tagged
Orly
This season's colors are all about bold jeweled tones, all inspired by fashion, designers and determined to make your nails pop, no matter the length, these colors will get them (and you) noticed.
OPI
Designer Series Collection
Ultimate Glamour. Extraordinary Brilliance.
DS Temptation, DS Bold, DS Radiance, DS Extravangance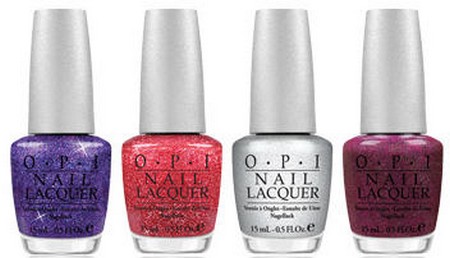 DS Magic, DS Mystery, DS Reserve, DS Reflection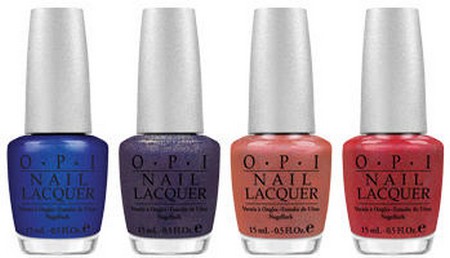 DS Opulence, DS Classic, DS Glow, DS Top Coat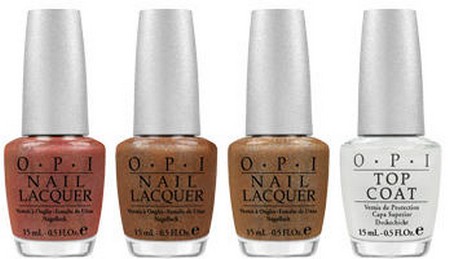 Sephora by OPI
Garden of Good & Evil Collection
Inspired by the rich jewel-tones, exotic feather accessories, and cascading silk gowns featured on fall runways, SEPHORA by OPI's Garden of Good & Evil collection is as high fashion and extravagant as the trends that inspired them.
Designer Fig Leaf (metallic olive green), My Personal Serpent (dark teal), What's Your Poison (glittery cranberry red), Eve-y On the Eyes (metallic grape), Sin-cerely Violet (metallic lilac), Frankly I Don't Give A-Dam (light gray),  Tempted by Teal (metallic teal)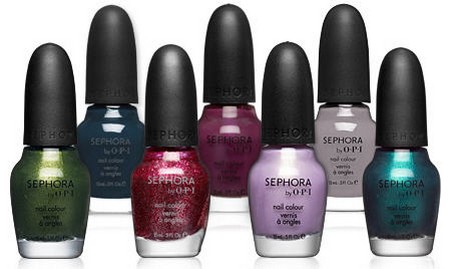 Orly
Birds of a Feather
Take flight with ORLY's Birds of a Feather color collection. A rich collection of shimmering iridescents and deep cremes reminiscent of a beautiful flock of bird feathers.
Fowl Play, Lucky Duck, Nite Owl, Peachy Parrot, Sea Gurl, Sweet Peacock
Nails, Inc. London
Colour Collection – Autumn
A set of four professionally formulated, catwalk-inspired nail colors.
Charing Cross (classic red), Fenchurch Street (warm caramel), Paddington (dark smoky gray), St. Pancras (burgundy wine)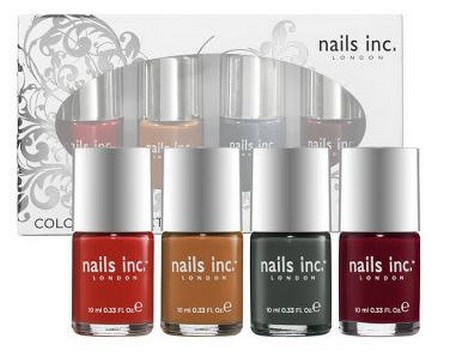 Soon it will be time to put away those glorious dark nail polish colors we used during autumn and winter and give way for the new spring / summer collection from my favorite brands OPI and Orly. I collected the following information from the blogosphere and not in stores yet, this is a sneak preview of what will come in March / April time-frame.
Featuring:
Pure Porcelain
Gilded Coral
Fancy Fuchsia
Ancient Jade
Sapphire Silk
Royal Velvet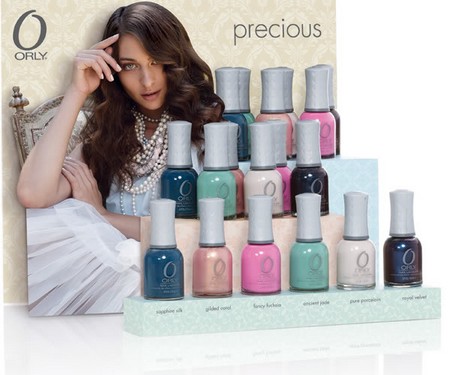 Featuring:
Austin-tatious Turquoise
Big Hair…Big Nails
Do You Think I'm Tex-y
Don't Mess with OPI
Guy Meets Gal-veston
Houston We Have a Purple
I Vant to be a A-Lone Star
It's Totally Fort Worth It
San Tan-tonio
Suzi Loves Cowboys
Too Hot Pink to Hold'Em
Y'all Come Back Ya Hear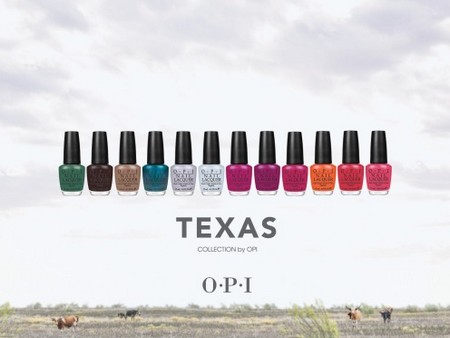 The following are some of OPI's separate collections and must admit I wasn't too thrilled that GLEE and Justin Bieber are the faces behind the collections, but the colors actually look pretty cool and some will benefit a good cause.
Nicole By OPI
The One Less Lonely Girl Collection
This one has Justin Bieber behind it and supports the Pencils of Promise charity, which is dedicated to build schools and increase educational opportunities in the developing world.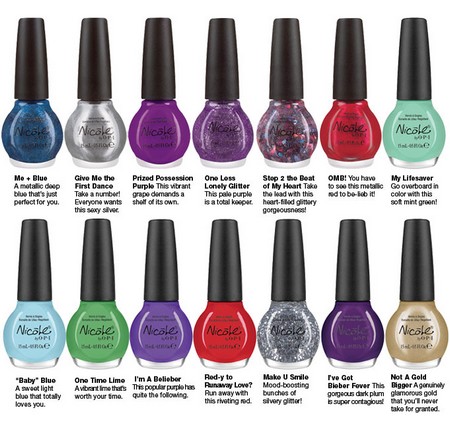 Sephora by OPI
Each shade representing a character of the TV Show. Featuring:
Diva-in-Training (Santana Lopez
Slushied (Finn Hudson)
Hell to the No (Mercedes Jones)
Mash Up (Will Schuester)
Who Let the Dorks Out (Sue Sylvester)
Miss Bossy Pants (Rachel Berry)
Gleek Out (Kurt Hummel)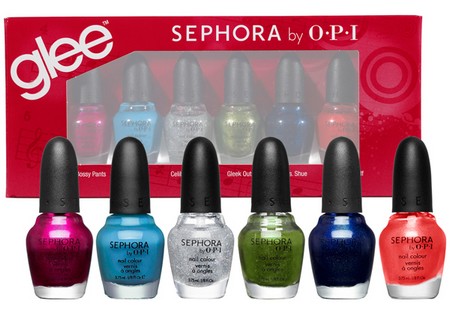 I already saw several colors I just need! But in the meantime I'll be stocking up on the awesome winter collection colors while they last.
Whether you have them long or short, strong or brittle, nails will always look great with the right nail polish. I'm sure everyone will agree there is nothing better than a professional manicure and pedicure; not only does it feel nice to be pampered, but the result is so much better than what we can do at home….or so we think.
As for Orly, they are offering the Viva Collection, four shades that are perfect for the summer and with the proper application will last all week.
In order for your polish to last as long as possible you need to polish them properly. That means take your time, do it while your watching a movie or TV show and have the patience to add layer after layer of polish. If you are like me there is little time during the week to think about your nails or worry about them chipping, so it is essential that you use one or two layers of a proper base coat, at least two layers of your favorite color and finally one of two layers of top coat.
My personal trick to have strong nails came from my favorite manicurist. She told me to eat Jello gelatin every day since it contains keratin and it helps with nail and hair strength. From my personal experience I did feel a difference on my nails, and it doesn't hurt that Jello is a tasty low fat snack……so eat away.