Posts tagged
outdoor furniture
Over recent years outdoor living spaces have become just as important as rooms inside the house. Today modern homes are often times designed around central courtyards, patios, and pools. Homes feature beautiful french doors and glass doors that open up to outdoor living areas. In some cases glass walls fold out of the way all together, or retract into ceilings opening entire rooms to the outdoors. Second floor bedrooms, offices, and dens contain access to balconies via french doors. Additionally, screen porches and window walls are geared towards bringing the outdoors in. The idea is to have less of a hard break between indoors and outdoors. And with more energy efficient windows and doors, there's no penalty in comfort or energy efficiency.
I am in love with this trend. I live in a high-rise, with no balcony, or access to the outdoors within my unit. I dream of the day I buy a place in the peninsula (with my husband) and have a yard to landscape and furnish! Outdoor entertaining offers a relaxed atmosphere perfect for hosting parties, and dinners. It's no surprise that as homes continue to shrink in size, outdoor living spaces continue to increase (according to a Professional Builder study).  The average home blueprint goes well beyond standard outdoor features. They include outdoor kitchens, sun-rooms, fireplaces, and media rooms equipped with projector screens and surround sound.
Here are some of our favorite looks for expanding the house outwards through doors and windows.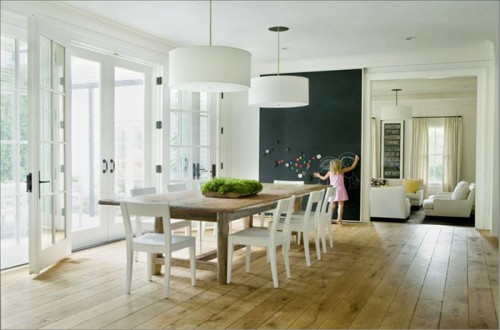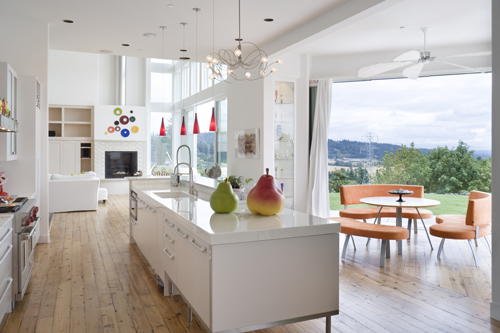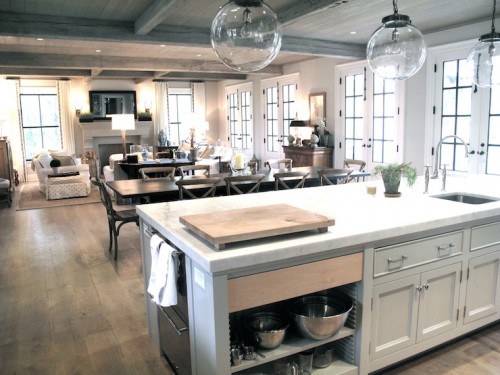 Best shots of being outdoors and looking into the house.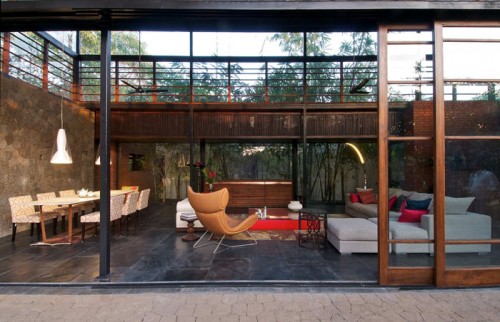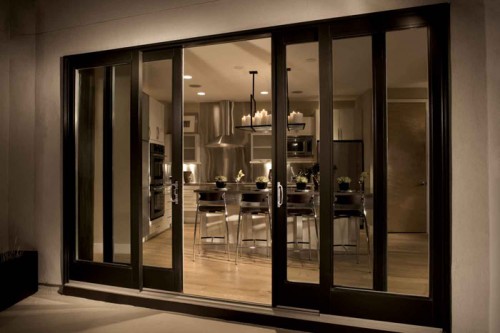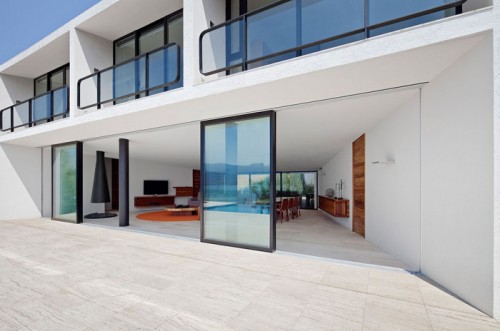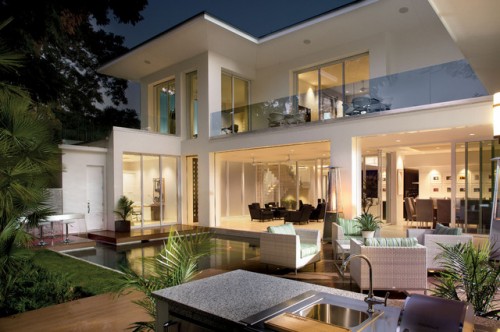 Jean Paul Gaultier's new collaboration with upscale French furniture line Roche Bobois marks his reentry into the home design market. While details are scarce at this time, the French designer is giving us a glimpse of his interior skills with the Elle Decoration Suite, his makeover of the former Parisian apartment of '30s-era architect Jacques Carlu, according to a press release. Open to the public from May 8 until October 2011, the Roche Bobois-sponsored suite features nautical and natural details, such as navy striped walls and garden prints.
"Clothes are my vocation, and as I only know how to dress, I dressed this Elle Decoration Suite… with various notes that already reside in my collections,"
Gaultier says in the release, citing green, marine, reflective and satin influences.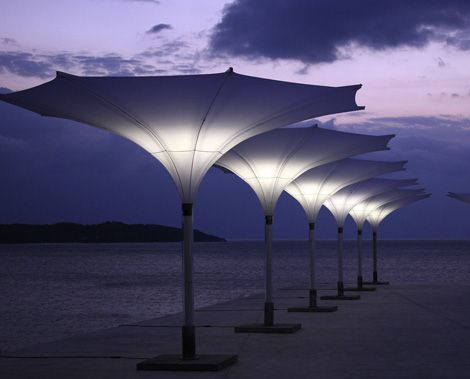 It's about time for a new umbrella shape to be introduced to market. MDT has released the Tulip Parasol, featuring an unusual tulip-shaped shade that comes is a range of amazing colors and patterns. Available in round or square shapes and in a variety of sizes from four meters to nine-by-nine meters. These unique parasols feature a hand-crank system.