Ana Locking Autumn/Winter 2010-2011 Maxi Necklaces
This nice people of the Ana Locking Team sent me a link to their Autumn Winter 2010-2011 ephemeral jewelry collection. The pieces are amazing, and in line with the last ephemeral jewelry collection Ana Locking put out.
The most stunning pieces of the collection (in my opinion) are the maxi-necklaces made with paraffin wax in Black, Blue and Pink, and set on brass bases.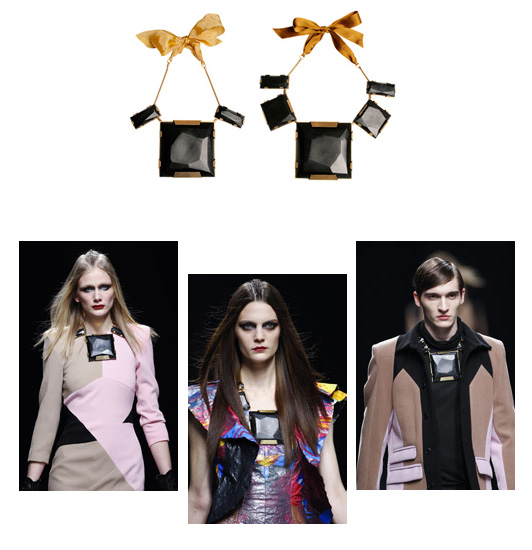 I particularly like the way the large Maxi looks on the male model Matvey. The look is totally appropriate for the runway, however I can't imagine actually seeing, or appreciating an average man on the street wearing such a large necklace.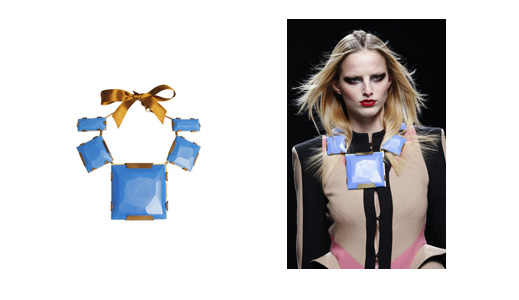 I was unable to locate more images of this blue necklace, which is too bad because the color is stunning. I think a necklace like this would look ideal with a solid colored outfit…I'm imaging a deep tan or olive outfit would look amazing with it.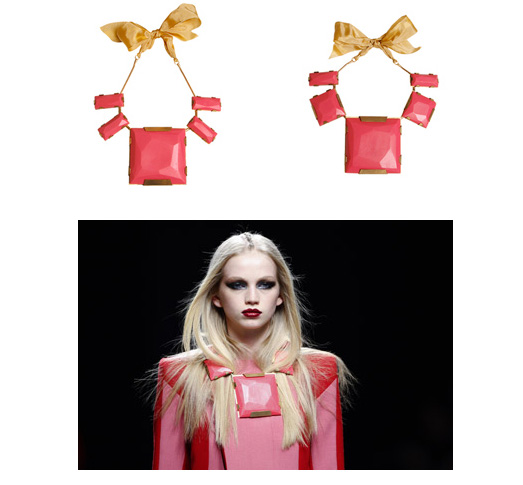 Who doesn't enjoy looking pretty in pink?