Posts tagged
FOX
This Halloween dress as the Warblers, Cheerleaders, Football players, or a whole troupe of Glee characters.  From high school to house parties to neighborhood trick or treating, you'll be sure to raise your popularity status when you Gleek Out!
Taking a page from the McKinley High School yearbook, pick a costume for every personality.
Remember to put the Glee into it!  Harmonize your costumes.  Imbibe the different personalities and carry a tune if the mood strikes you.  Mom, Dad, teens, and even babies can get into the spirit.
If you're hosting a shindig you can always put on the Glee tunes or the Rocky Horror Glee Show for added Hallow's Eve thrills and just lip sync the words – you'll be glee-d you did!
Summer just began, but I'm already looking ahead to Fall TV series. FOX has announced new programming. Here are brief synopses of three brand new shows you'll be seeing on FOX later this year.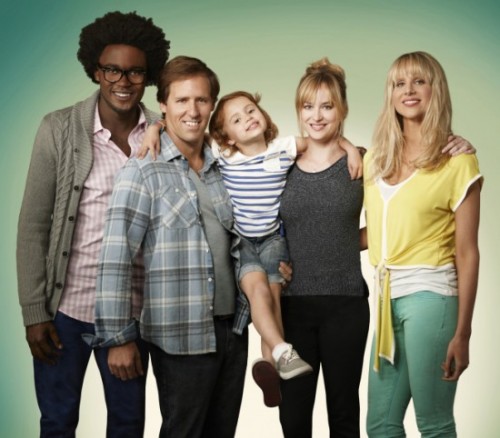 BEN AND KATE. What happens when an exuberant, irresponsible dreamer who always says "yes" moves in with his overly responsible little sister to help raise her five-year-old daughter? The new single-camera comedy follows the siblings as they push each other out of their comfort zones and into real life. Kate Fox (Dakota Johnson, "The Social Network") followed the rules all her life…until she got pregnant in college and dropped out just shy of graduation. After the birth of her daughter, Maddie, Kate put her twenties on hold. Now working as a bar manager to make ends meet and maximize her time with five-year-old, she's uber-prepared for every possible catastrophe – except for the arrival of her older brother, Ben Fox (Nat Faxon, "Bad Teacher"). Ben likes trouble. He'll screw up your life, but somehow, you'll feel good about it. Where Kate is all about planning and preparing, Ben is big on spontaneity and out-of-the-box ideas. When Ben comes to crash on Kate's couch for a few days, he finds a sad state of affairs. Kate's surviving, but not living.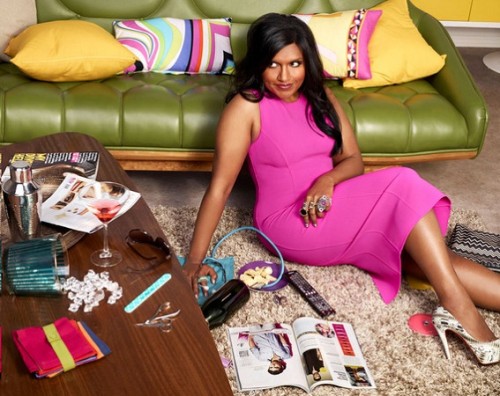 THE MINDY PROJECT. THE MINDY PROJECT is a new single-camera comedy from Emmy Award-nominated writer/producer and New York Times best-selling author Mindy Kaling ("The Office"). The series follows a woman who, despite having a successful career (as an OB/GYN), desperately needs to break bad habits in her personal life. After all, how many doctors make inappropriate toasts at their ex-boyfriend's wedding, nearly drown at the bottom of a stranger's pool and get arrested for disorderly conduct just moments before having to deliver a baby. Mindy Lahiri is determined to be more punctual, spend less money, lose weight and read more books – all in pursuit of becoming a well-rounded perfect woman.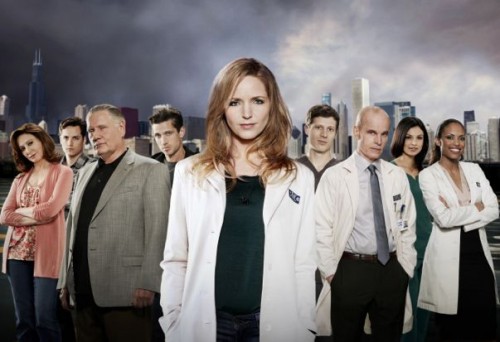 THE MOB DOCTOR. For most physicians, the Hippocratic oath is sacred. But for one Chicago doctor, who is indebted to the mafia, saving lives isn't her only concern. This series is a medical drama featuring a young female cardiothoracic surgeon who is split between two distinct worlds as she juggles her promising medical career with her lifelong debt as a doctor to Chicago's Southside mob. Dr. Devlin (Jordana Spiro, "My Boys") is a top resident at Roosevelt Medical Center. Smart and self-assured, she's heralded as one of the country's most promising young surgeons. But family ties keep her glued to her Southside roots. To pay off her brother's life-threatening gambling debt, she makes a deal with the devil and agrees to work "off book" for the mafia men she once despised.
I'm also looking for the return of some of the best shows FOX has to offer. NEW GIRL and BOB'S BURGERS are two shows I'm particularly interested in watching in the Fall. It's so cool that FOX is selling an assortment of fan favorite shirts and merchandise from each show. Check out the merchandise here: NEW GIRL, BOB'S BURGERS. You can catch up on complete seasons of hit FOX series buy purchasing DVDs and Blu-rays at the official FOX Shop.
Find our article of CBS Pilots for Fall 2012 here.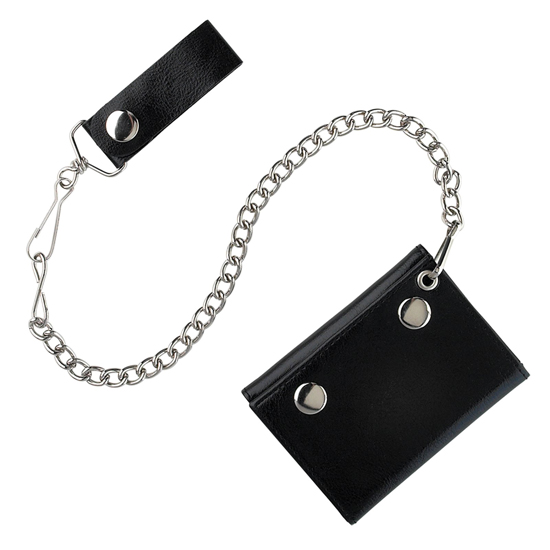 I'm not sure if you noticed, but the male contestants of American Idol this season were loving the wallet chains (see Big Mike's ridiculously large chain in the Idol Finalists group shot below). Big Mike, Andrew Garcia, Lee Dewyze and even Casey James have performed live, in front of all of us wearing chains, and some of them on numerous occasions.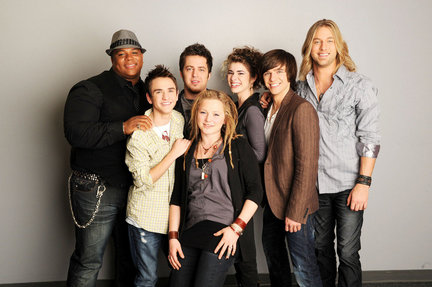 Chain wallets, or wallet chains, or wallets with chains (call them what you want) infiltrated the masses from a small subset known as 'bikers.' These motorcyclists have a real purpose for the chain wallets, because without them their wallets could easily slip out their back pockets at high speeds. During the 70's-80's these chains became popular in the punk scene, I presume because the chains went along with their tough, obscure look. And honestly, if the chained wallets works in any part of society (outside the biker community), I would say they work best with the punk rockers. Something about the frail bodies and black clothing compliments that chains well.
The resurgence of the trend on typical American's as modeled by the men of Idol this season can't be explained as easily, unless of course we just blame it on the American Idol stylists. Let's face it, I doubt these contestants rocked the chains prior to the show. What would they have needed these wallet chains for? In my opinion this look is very douchie on the average guy…and Big Mike.